Tak dowodzi prof. John Taylor. I przedstawia ciekawe wykresy. O odbiciu gospodarki i mniejszym bezrobociu także eksperci Hudson Institute. Expected Losses blog i Yglessias na temat propozycji wprowadzenia nowego podatku od ryzyka bankowego w kontekście nierejestrowanych transakcji. Calculated Risk wracza do przyczyn załamania na giełdach 6 maja. O nich też ciekawa wypowiedź szefowej SEC Marii Shapiro.
Odredakcyjny komentarz "New York Timesa" w tym duchu był cytowany w programach ekonomicznych:
We understand why European governments are not demanding that the banks share the burden. Rescheduling Greece's debt, or that of other governments, could weaken the balance sheets of European banks and make more unstable. (…) That's the reason the Obama administration went so light on American banks.
Econbrowser publikuje grafikę porządkującą mechanizm wykupu strefy euro zaproponowany przez MFW i Europejski Bank Centralny. Ciekawa jest dyskusja pod postem. Jednym z głosów jest wypowiedź menedżera i ekonomisty dr Davida Rosenberga:
It is a sad deflationary reality when a trillion dollars can only buy you 400 points on the Dow. What can the European politicos do for an encore?
Dane o spadku bezrobocia w kwietniu (przyroście 290 000 nowych miejsc pracy) przeanalizowali eksperci z Hudson Institute w najnowszym raporcie. Wynika z nich, że to biznes tworzy najwięcej pracy mimo miliardów wpompowanych przez administrację na tworzenie "rządowych".
Job growth was seen in education and health services (+35,000), professional and business services (+80,000), financial activities (+3,000), construction (+14,000), manufacturing (+44,000), leisure and hospitality (+45,000), retail trade (+12,400), wholesale trade (+4,000), mining and logging (+7,000), other services (+9,000) and government (+59,000). Temporary help services added 26,200 jobs, while 66,000 temporary workers were hired for 2010 Census operations. The index of aggregate weekly hours for private sector's production and nonsupervisory employees increased five tenths of a percent.  However, the unemployment rate grew to 9.9% with 15.3 million Americans unemployed because, although GDP is growing at a robust rate, the economy is still not producing jobs for those who want to reenter the labor force after the recession and those who are currently unemployed.
Prof. John Taylor wykazuje, że pakiet stymulacyjny nie miał żadnego pozytywnego wpływu na realny wzrost PKB w USA. A de facto miał negatywny. Prof. Taylor zachęca do analizy tych dwóch wykresów: PKB a udział inwestycji  oraz PKB a wykupy rządowe. Z wykresu widać, że to inwestycje pociągnęły PKB, a rządowe ingerencje go wyraźnie ściągnęły.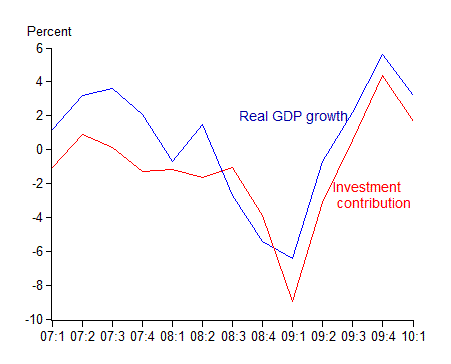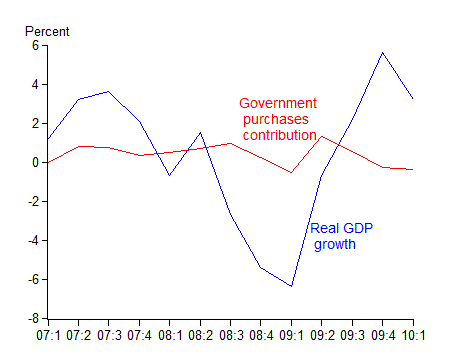 In fact, government purchases have been a drag (a negative contribution to real GDP growth) in the fourth quarter of 2009 and the first quarter of 2010. The charts clearly indicate that the changes in real GDP growth have been mostly due to changes in investment and little to changes in government purchases.
Bardzo ciekawy post na Angry Bear blog, który idzie w poprzek stereotypu, że to republikanie lepiej niż demokraci radzą sobie z gospodarką. Okazuje się, że to za rządów demokratów rośnie realne PKB. I co ciekawe, choć republikański Kongres w latach 90. zrównoważył budżet, to jednak demokratyczni prezydenci doprowadzili do redukcji długów.
1. On revenues and spending, presidential effects appear to overwhelm congressional effects. (…) 2. Everyone increases spending (Republican legislators just barely) — Democrats significantly more than Republicans. 3. Only Democratic presidents have the political courage to raise taxes. (Given this, their ability to get elected at all says a lot for their popularity.) 4. Of Republicans, only House members hold the line on debt, due to tiny changes in both revenues and spending. (…) To do the arithmetic for you: if Republican presidents had managed equal increases during their 28 years in power, GDP/capita would be approximately 15% higher than it is today — $53K per person per year, as opposed to $46K.
Expected Losses opisuje mechanizm nierejestrowanych transakcji bankowych (off-balance-sheet). Ich mechanizm został opisany m.in. w raporcie o Lehman Brothers i książce "13 Bankers". Metablog rozmawiał z ekspertami, którzy twierdzą, że nie tylko Lehman, ale i inne banki praktykowały ten proceder. Expected Losses pisze o nich w kontekście UBS, Wells Fargo i Citi Group. Straty wg Expected Loans mogą sięgać 300 mld USD.
The ability to lock in such enormous, fictitious, gains (and potentially distribute some of these gains immediately in the form of bonuses to investment bankers) proved to be a major contributor to the financial crisis. With the under-capitalized monolines – such as ACA, AIG, Ambac, CIFG, FGIC, FSA, MBIA, Radian and XL — struggling or failing to support the credit protection contracts they had over-sold, several of the TBTF banks were forced to rely on the government's (and taxpayers') aid to fund the ultimate return to their balance sheets of what we estimate to be $300 billion of off-balance-sheet negative basis trade securities.
Nawet jeśli te straty się wykaże, to jeszcze nie wszystko. Trzeba jakoś banki zmotywować do zaprzestania tej procedury i według ekspertów MFW, którzy w ostatni weekend wypowiadali się na konferencji Funduszu w Waszyngtonie, najlepszym sposobem będzie wprowadzenie podatku od aktywności finansowej.
W tym kontekście Yglesias blog proponuje wprowadzenie podatku od ryzyka bankowego zamiast projektowanego przez Międzynarodowy Fundusz Walutowy od aktywności finansowych.
Fnancial markets are very volatile. That would especially be true of a relatively small, relatively illiquid market like the market for Wells Fargo rescue bonds. And this market would be subject to terrifying positive-feedback loops in which an increase in the rescue bond leads to higher taxes, which leads to both lower profits (and thus higher risk of insolvency) and also lower stock prices and thus even higher rescue bond prices. (…) But once you put discretion back into it, I think this whole plan unravels. (…) I think it makes much more sense to just accept that there are limits to what's possibly, and crudely tax bank size while using blunt regulatory instruments to limit leverage.
Zagadką pozostaje tąpnięcie na giełdach w zeszłym tygodniu. Coraz mniej ekonomistów wiąże je z problemami Grecji. Calculated Risk przytacza wypowiedź (pełna) szefowej SEC Marii Shapiro. Według niej nie można mówić o jednej przyczynie. Ale wśród nich, co ciekawe, nie ma problemu euro.
This is an overview of what happened, what didn't happen (fat finger, unusual trading in Proctor & Gamble) and possible action to be taken (single stock trading curbs). On changes: (…)

For example, we must ask whether the general, market-wide circuit breaker provisions that currently are on the books (none of which were triggered on May 6) need to be revised. I note that a vitally important element of the market-wide circuit breakers is that they apply across all stock and options trading venues and all venues for trading equity security-related futures, because markets for all equity security-related products are closely linked.
Anegdotą stała się wypowiedź na gorąco pewnej dziennikarki, która tłumaczyła zawirowania na rynku tłustym palcem. Ktoś zbyt dużym palcem nacisnął niezdarnie klawisze komputera, co spowodowało zaburzenia w pracy programów… Metablog poleca niezastąpionego Johna Stewarta, który opowiada nie tylko o tłustym palcu, ale także doskonałej burzy, jaką tłumaczono spadki na giełdach… Swoją drogą lekka dawka cynizmu zakrapiana dobrym humorem.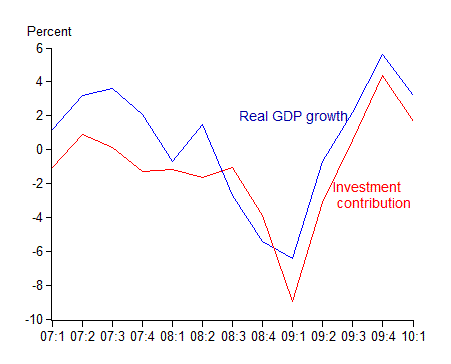 invescontrib_taylor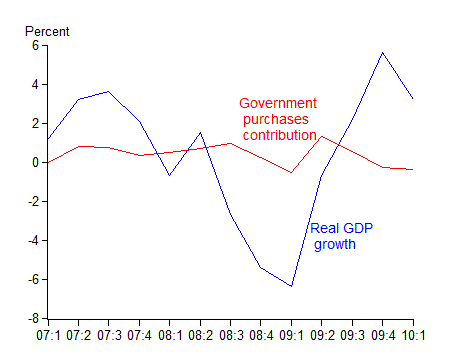 govtcontrib_taylor2