LNG and Norwegian gas should allow Poland to become independent from Russian gas, but Nord Stream 2 project is perceived as a possible threat to country's energy security.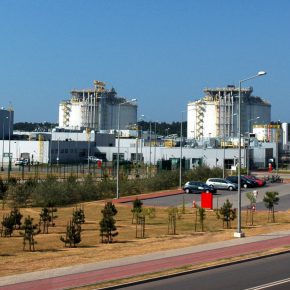 LNG terminal, Świnoujście, Poland (Radosław Drożdżewski (Zwiadowca21), CC BY-SA 4.0)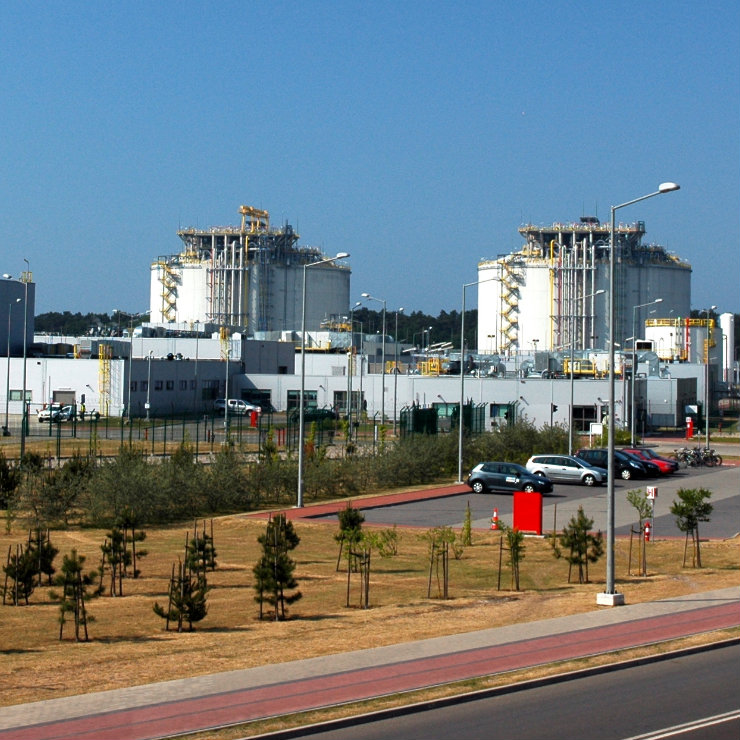 LNG terminal, Świnoujście, Poland (Radosław Drożdżewski (Zwiadowca21), CC BY-SA 4.0)
"LNG (liquefied natural gas) is a transatlantic success story. A perfect match between the US situation of rising supply and the EU's future needs. It's a win-win," Dominique Ristori, director general for energy affairs at the European Commission, said at the European Economic Congress in Katowice, Poland in May. "Energy security is the first dimension and obviously diversification is the key to solve this issue," Mr. Ristori went on.
The US side agreed. "This is being done to prevent the dominance of monopolistic forces," said Colin Cleary, the director for energy diplomacy for Europe at the State Department's US bureau for energy resources. "We are aware of 2006-2009 cutoffs in Ukraine and parts of Eastern Europe. The threat exists to use energy as a weapon. Ukraine is not an abstraction, but is actual," he added
Nord Stream 2 to a trickle?
The USD12bn project to build a gas pipeline from Russia to Germany has come under attack from the US and several CSE and Nordic countries, which fear it will undermine Ukraine and its gas transit revenues, and increase the EU's reliance on the Russian gas. Poland, Romania, the Baltic states and Ukraine, all oppose Nord Stream 2. Among the eastern members of the EU, Bulgaria and Hungary — both pro-Russian — see less of an issue.
The consequences for Ukraine are the loss of transit fees worth about USD3.5bn. The EU is mediating talks between Moscow and Kiev to agree terms for gas transits to Europe after their contract expires at the end of this year.
Recently passed EU amendments that put Nord Stream 2 under the EU rules stating ownership of gas transmission infrastructure must be separated from that of the commodity itself. Germany — whose firms are heavily invested in the project — had sought to exempt Nord Stream 2 from those rules.
The Nord Stream 2 company has said it still expects to finish the pipeline by the end of 2019, despite permits pending in Denmark and new EU rules that may change its operational model.
The Nord Stream 2 project is led by Russian Gazprom, 50 per cent of the funding is provided by Germany's Uniper and BASF's Wintershall unit, along with Anglo-Dutch firm Shell, Austria's OMV and France's Engie.
Delays
Klaus-Dieter Borchardt, a senior energy official at the European Commission, assured that the Nord Stream 2 will be delayed, which could force Russia to negotiate with Ukraine on continuing to pump gas via Ukraine. "This is something that will bring the Russian side to the table," Mr. Borchardt said. "There will be some years of delay and that is our trump card with Russia."
Any delay might mean Gazprom will have to use Ukraine to meet its contractual obligations to EU customers until the Baltic Sea pipeline is ready. Russia's Energy Ministry Alexander Novak said, after a meeting with Rainer Seele, the executive board chief of Austria's OMV, that he is is confident the pipeline will be built this year.
Doubts raised
Mr. Cleary noted that the US has only been exporting gas for 3 years and this is strictly private sector, with volumes increasing, costs will fall. The issue of the commercial versus the political aspects of the European gas market is a key one.
"With the market prices for contracts recently signed by the Polish oil and gas company PGNiG, so far so good," said Piotr Naimski, Poland's government plenipotentiary for Strategic Energy. "But price competition could also be an obstacle."
"If US producers find a better market for their LNG beyond Europe, we would be left waiting. This is not easy," he added. PGNiG signed a 20-year deal for liquefied natural gas (LNG) deliveries from the US in 2018 and said it was spending EUR200m buying into a long-term project to deliver gas from Norway. Warsaw then declared it would not be extending its 22-year gas deal with Russian Gazprom in 2022.
Based in Świnoujście in northwestern Poland, an LNG terminal operated by Polskie LNG, a subsidiary of Poland's gas transmission system operator Gaz-System, has a regasification capacity of 5 billion cubic meters (bcm) per year, and Polskie LNG plans to increase it to 7.5 bcm, which would fulfill around 40 per cent of Poland's annual gas demand.
"The European market is now based on pipeline gas and we will have competition in Poland between LNG and the pipeline gas, which is fine, but this scenario could also be problematic and touches another angle, namely — do we want a market-based energy market and secure supply if they are not the same thing," Mr. Naimski said.