"The Russians will probably win this one", wrote Kenneth Rapoza in forbes.com, referring to the natural gas competition between Russia and the USA – the US LNG versus Russian pipeline.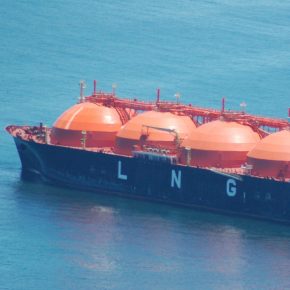 (Lens Envy, CC BY-NC-ND)
US sanctions against Russia were passed on July 27th, 2017 (also against Iran and China ) due to the Russian annexation of Crimea and the intervention in the US elections. "The sanctions will hit Nord Stream 2 and The European Commission," Professor Przemysław Żurawski vel Grajewski advisor to the Polish Foreign Ministry said. On July 26th, 2017 the European Commission said that it was worried about the energy independence of the EU and the possible negative political consequences.
"We know [that since the Lisbon treaty, when the EU started to be dominated by the leading powers Germany, France and Italy] that Nord Stream 2 is a primarily, though not entirely, Russo-German project. American sanctions will hit this project amongst others, and thus will elicit this kind of reaction," said Żurawski vel Grajewski.
"The EU states will divide on this basis," he added. The Eastern European countries will support the American position, one that they will exploit. The visit of President Trump, with its clear offer of an entrance to the Eastern European gas market by American companies, was greeted with joy in Warsaw and also in other countries of our region and this shows us the real situation." Żurawski sees no dangers to Eastern Europe. "They may exist but I don't see them," he said.
Piotr Naimski, Polish government plenipotentiary for strategic energy infrastructure, added that the sanctions are "in line with Polish interests."
The German reaction
"America and Poland have no right of veto over Nord Stream 2," said Rainer Seele, CEO of Austrian company OMV in an interview with Frankfurter Allegemeine Zeitung. Citing Trump's call of 'America First', he stated that it would be in European interests to see Nord Stream 2 completed. "We have reached a turning point in Euro-Atlantic relations and Angela Merkel is correct that Europeans must take matters into their own hands without regard for the Americans. It is a source of diversification for Europe."
"Nord Stream 2 creates an additional means of gas supply, which we should treat as another offer, without obligation to buy. It's an offer with low transport costs with an obvious gain for the client because of the security of supply and cost. Just as no one is trying to block American gas supplies to Europe, no one should try and block Nord Stream 2," he added.
This is unclear, however, as the pipeline will become just another mean of supply from the same source. The EC is already investigating Gazprom due to its monopolies legislation. Furthermore, as one of the Polish websites points out, the Ukrainian pipeline is due to be retired at a later date. So can we say that it offers an additional offer without the necessity of purchase?
Seele criticised the pro-American countries for wishing to benefit from transit sales, whilst eliminating their dependence on Russian gas.
Also the Ukrainian dimension is brushed off blithely. "It is not our business to consolidate Ukraine's budget," Seele continued and stresses that his major concern is safety of gas supplies and transportation.
Nord Stream 2 is seen as more expensive option of gas supply from Russia to the West (taking into consideration underwater maintenance of the pipeline). The EC said that Nord Stream 2 does not realise EU energy policy objectives – it does not provide natural gas from new suppliers and strengthens Gazprom's position.
Poles argue that on the latter point the EU should be more critical. The Energy Union (which includes Ukraine) is committed to safeguard energy supplies to its members. Nord Stream 2 collides with the third energy package – it is both owner and supplier (unbundling clause). Thus it could threaten European solidarity and could set a dangerous legal precedent.
Reaction from the German government has been predictably fierce – against the US. Brigitte Zypries, economy minister, as reported by dw.com, has called on the EU to consider counter measures. She added that the US sanctions violate international law and hit German firms, as part of the sanctions package includes fines for companies that help Russia with developing its energy exports. "The Americans cannot punish German companies because they are doing business in another country," she told the Funke media group but "of course, we don't want a trade war," she added.
America Soothes
According to the former US diplomat Daniel Fried European worries are exaggerated. "The origins of this bill have nothing to do with the criticism of Europe," he told Deutsche Welle. "Congress was not going after Europe and this bill was not based on an assumption that Europe is not doing its part. This was first of all an expression of Congress's ire at he Russians for its cyber hacking and a kind of frustration with the Russian aggression generally," Fried added.
"We and Europe had an agreement that we would not go after the gas sector. But that section is discretionary not mandatory (…) it tells the administration to implement it in co-ordination with its allies. So I think the concerns are exaggerated," he stressed and said that "US LNG exports are good for the European security because they help to weaken the Russian monopoly. The most important message is that we are going to maintain sanctions on Russia because of its aggression against Ukraine. A second massage is that we are going to put more pressure on Russia because of its election interference."
Power struggle
The faultiness in the power game is becoming clearer by the day. The US and the Eastern flank countries of the Baltics and Poland against Germany, Austria , France and Russia and their companies. Trump will continue Obama's policy of selling the US gas. "For the US," Kenneth Rapoza stated, "it is just a deal – export of LNG gas is good for jobs in the United States and helps to reduce energy costs and ensures Poland a more reliable source of gas."
Poland needs natural gas so this is as much political as a practical issue but meantime it will be shackled to Russia till 2022. It will buy Russian gas because it is the cheaper option but it does a lot to diversify supplies.
European demand for natural gas is set to rise by 6 per cent to 28 billion cubic meters (bcm). China's demand is set to rise to 16 bcm. Russia produced 579.4 bcm of which 204.8 bcm were exported, according to The Energy Information Administration. The US exported 5.2 bcm.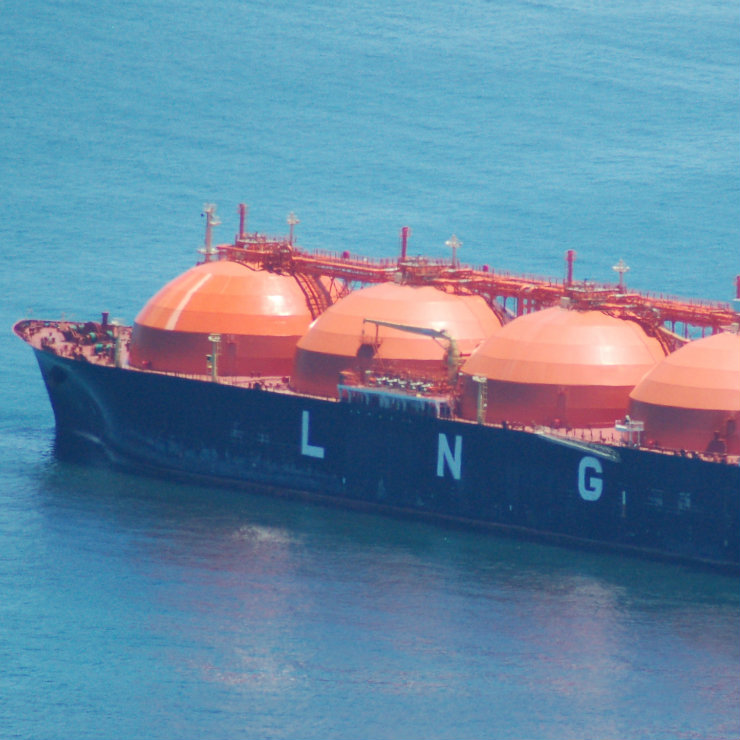 (Lens Envy, CC BY-NC-ND)