Banks in Estonia have not yet plugged all the gaps in their money laundering controls, the Baltic state's regulator said, pledging to maintain a clampdown.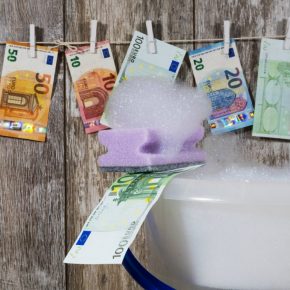 (Bru-nO, CC)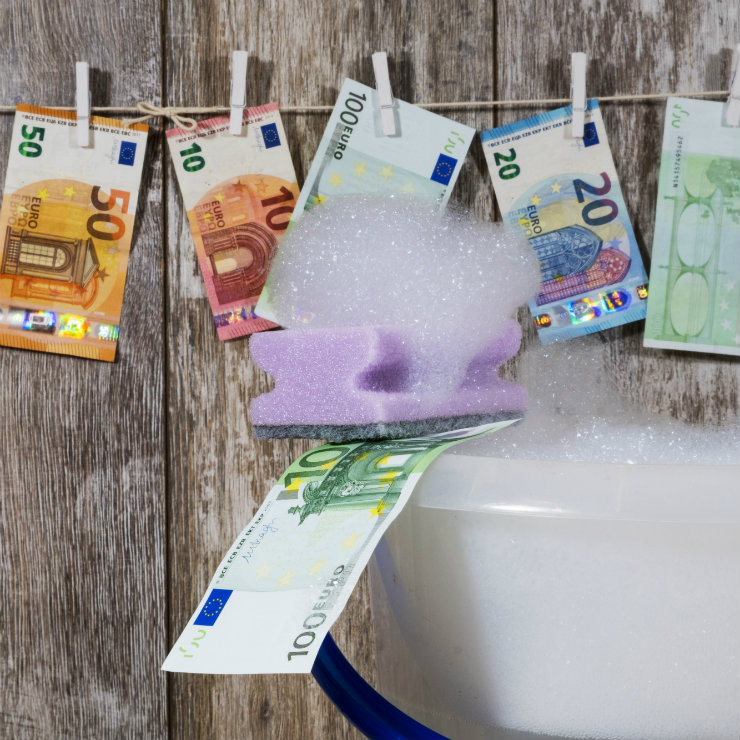 (Bru-nO, CC)
Estonia's efforts to tighten money laundering controls at its banks follows a scandal at Danske Bank which has been ejected from the country after coming under investigation for EUR200bn of suspicious transactions that flowed through its Estonian branch. Kilvar Kessler, Estonia's top bank supervisor, said interviewed by Reuters, he had also concluded an investigation of money laundering controls at Swedbank, as well as making checks on other lenders including SEB.
Kessler said his investigations had shown that, although there had been improvement in banks' attitude to money laundering, there were "still weaknesses in the control systems". "Most of the risk is the past but some of the risk elements are still there," said Kessler, who heads financial watchdog, the Finantsinspektsioon. "We don't want to see sloppy banking here." His comments underline the widespread scale of the problem that affected many banks in the Baltic state that had become a route for money leaving neighboring Russia.
A Swedbank spokeswoman said it was "fully cooperating with the authorities." An SEB spokesman said it had an ongoing dialogue with regulators and welcomed any review of its Baltic business. In April, Swedbank admitted to failings in combating money laundering.
Mr. Kessler said almost all banks in Estonia, which has a population of 1.3 million, had earlier dealt with foreign so-called "non-resident" customers, such as from Russia, but that this business had shrunk. "It is not possible to do all the parties in the market at once," he said, outlining his efforts to clean up the sector. "There are a number of them. We have our priority list."
The scandal has tarnished the reputation of the tiny state, which has marketed itself as a digital hub, offering electronic residency cards to foreigners, including Pope Francis.
Mr. Kessler appealed to bankers aware of wrongdoing to come forward. He said bankers with a "dark conscience" should come clean. "If you have something to hide, maybe you will be treated in a milder way if you talk with us," he said. "If not, wait for the law enforcement (to come) knocking at your door."
Estonia's Corruption Crime Bureau of the Central Criminal Police said they had detained three employees of Tallinn Business Bank, as part of an investigation into alleged money laundering and bribery. Mati Ombler, who heads the Corruption Crime Bureau, said in a statement outlining the action that "illegal cash flows" were a threat to the country's reputation.
While talking about "the biggest scandal in Europe today," EU Justice Commissioner Vera Jourova was referring to revelations that Denmark's biggest bank, Danske, via its Estonian subsidiary, had laundered illicit Russian cash between 2007 and 2015. The Danske case, which followed the sudden closure of ABLV bank in Baltic neighbor Latvia for money laundering, was discovered by U.S. authorities and prompted calls to tighten AML rules (read more and more).
"This is absolutely massive," Oliver Bullough, author of Moneyland, said. "We knew widespread money laundering was going on but this confirms it in raw figures. It dwarfs anything we've seen before and given that Latvia was always much worse than Estonia in this regard, we will definitely see more come out."
UK corporate entities were the second-biggest proportion, behind Russian, of Danske's Estonian non-resident customers, a Danske report, for which it reportedly paid USD31m, said. The owners of these suspicious accounts obscured their identity behind Limited Liability Partnerships (LLPs), a British corporate structure.
Bill Browder, CEO of Hermitage Capital and a former client of the deceased Russian lawyer Sergei Magnitsky, claims that Danske was involved in a giant scam uncovered by Magnitsky. And there is more to come, he agrees, noting three other banks in the Baltic states that are very likely conduits for stolen Russian money.  "People are only now waking up the enormity of this," Mr. Browder said.
Danish investigators reportedly estimate the deposits in Danske's Estonian branch may have been just 5 per cent of the total held in "non-resident" accounts, meaning EUR4 trillion has been potentially transferred via the three Baltic states since their independence from the Soviet Union in 1990.
"Sadly the statistics are telling a misleading story," says Mr. Bullough. "Russian money that moves through another jurisdiction and before arriving in Britain isn't counted as Russian and the overwhelming majority of money that enters and leaves Russia does so via tax havens, such as Cyprus and the Bahamas," he says. "When money is laundered it stops having a nationality," he adds.
In an interview with Vedomostinewspaper, Sergei Ignatyev, ex-Governor of Russia's central bank, said money laundering schemes were as widespread as ever and estimated that about USD50bn is lost to the Russian economy annually.