The Balkans should complete the existing custom union by establishing the free trade area, where goods and labor could flow without the barriers.
Sarajevo, Bosnia and Hercegovina (habeebee, CC BY-NC-ND)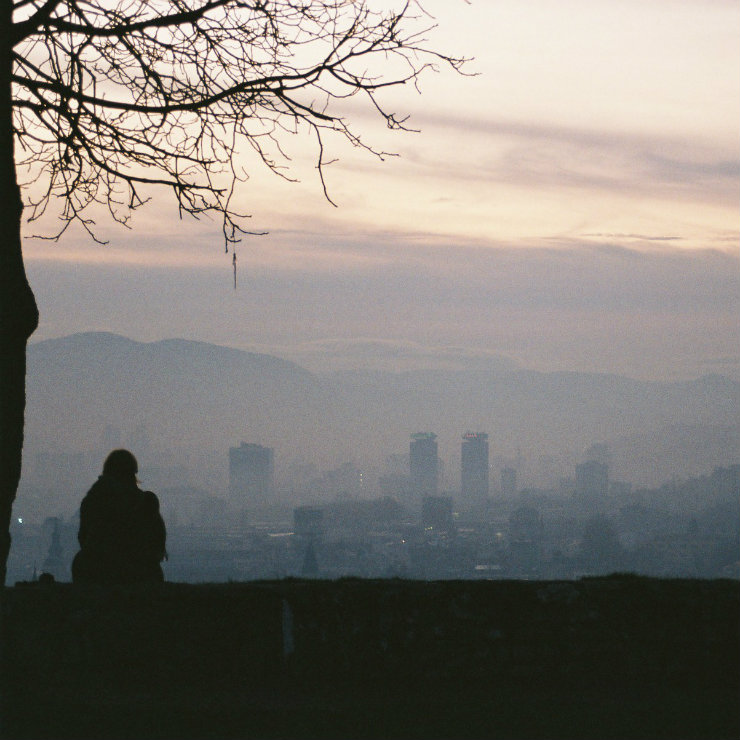 Sarajevo, Bosnia and Hercegovina (habeebee, CC BY-NC-ND)
During the summit held in Sarajevo in March, leaders of the six Balkan republics – Bosnia and Herzegovina, Serbia, Montenegro, Kosovo, Albania and Macedonia discussed project of the further economic integration. Central European Free Trade Agreement has been already in force for years and let to lowering the custom taxes and increase in trade between the participating states. The prime ministers have been encouraged to enhance cooperation and liquidate other non-tariff barriers in the free trade in the region.
Idea of the single economic area
Further works on bringing the economies closer together would concern such issues as phytosanitary inspections, transport documentation, free movement of labor, etc. In other words the idea is to complete the custom union with establishment of the free trade area, where goods and labor could flow without the barriers.
The benefits are clear. Serbian authorities estimate that creation of market of 20 million people (instead of six markets between 2 and 6 million) would draw more investments and therefore provide work for 80 thousand people. In the region where unemployment is chronically high and the wages equally low, this is strong argument in favor.
There are also other advantages. Regional integration is an initiative, that is highly prized by the European Union. Expected economic development in the region will further increase the Western Balkan chances for getting closer to the EU club. Finally, prospects of development of economy will lower social tensions that are already high across the region. It was no accident that the Italian Foreign Affairs Minister, Angelino Alfano and the EU Commissioner Johannes Hahn has attended the Summit. Italy will host the next EU-Western Balkan summit, as a part of the so called Berlin Process, which will be organized in Trieste. It can be expected that the relevant agreements will be sign then. Western Balkan societies will receive a ppositive signal, after years of stagnation and depression. The EU will receive a proof that the Balkan states act on the improvement of the situation. And there is a lot to improve.
From stagnation to action
The EU engagement has been recently heavily criticized for its fading. Local experts, journalists and activists predicted increase of the Russian and Turkish influence that was in contrary with the EU interest. The European oblivion led to visible drop in support for the European integration.
More importantly, however, political solutions to political, ethnic and security problems basically failed. Nobody really knows how to solve numerous regional and domestic conflicts: Greek with name of the Macedonian Republic; Bulgarian over the national character of Macedonians; emancipatory demands of Albanian communities in Macedonia; increasing political tensions in Macedonia between the two opposite political parties; the well-known problem of Kosovo statehood, the dysfunctional political system of Bosnia and Herzegovina to name the most important ones.
All of them are threaten with securitization of the already politicized issues in question. All of them could be significantly moderated if the economic situation would be better and acceptable by the citizens. Unemployment is very high, wages very low, state services such as health system, education or public transport are mostly in the dramatic conditions. Under these circumstances, political elites often revoke inter-ethnic tensions and create idea of threat to the vital interests of the relevant nation. This has been working very well as a smoke screen to increasing socio-economic problem. Today, however, both securitization and the socio-economic problems developed way too far. The tensions are too high and people have too little to lose.
Negative scenarios of developments in the region would dramatically undermined EU credibility. Therefore such idea as common economic area would be more than welcome. It helps to kill two birds with one stone – threat of destabilization and economic disaster.
Supporters
As any initiative in international relations, some countries would support it more than the others. Serbia is one of those states that push really hard for establishment of the area. Prime Minister, and soon to be the President, Aleksandar Vučić has two reasons for this.
The Serbian ministry of trade Rasim Ljajić declared several weeks ago, that CEFTA is one of a few effective regional cooperation initiatives, so further integration is welcomed. Serbia exports more to Bosnia and Herzegovina than to Russia and USA cumulatively. Western Balkan countries (without Kosovo) absorb together 17.1 per cent of Serbian exports, worth USD2.4bn or 1.2 per cent of Serbian GDP. The trade structure is also more favorable to Serbia than to its partners. It sends more manufactured products, while its commodity structure remains more varied. Bosnia and Herzegovina, Montenegro and Macedonia occupies the third, fifth and seventh position as Serbian export destination, before such countries as Turkey, Croatia, France, Bulgaria, Slovenia, Poland or Czech Republic.
For Macedonia Kosovo was the second (after Germany) largest export destination absorbing over 10 per cent of overall exports, with Serbia coming the third with 6.9 per cent. Other Balkan countries were further away on the list. However taken together with two primary partners they took well over 20 per cent of Macedonian goods sent abroad. Regional exports constitute also important part of trade also of other Balkan states.
Chances
Numbers from other countries are also encouraging deepen cooperation. The level of development of the Balkan economies is very similar. Therefore they have a chance to compete on the common market, if such will be established. Their chances to successfully access the demanding EU single market are much lower. Competition between well embedded and highly subsidized (even if indirectly) European companies and their Balkan counterparts is more than likely to be lost by the latter.
Trade between more or less equal partners is likely to bring more benefits to all the participants, than integration with the stronger economy of the EU. Moreover the stabilizing factor is not to be ignored. Even if not a key peace-keeping factor, enhanced economic cooperation under these circumstances will not hurt stabilization processes.
Challenges
Despite the fact of clear benefits arising from such initiative, there might be some obstacles. The ongoing power-play in the Balkans, together with deteriorating domestic political atmosphere can lead to unexpectedly bad consequences. The project of single economic area can become a victim of short term political gains for one of the parties. States like Kosovo or Albania are unlikely to integrate solely with Serbia. Macedonia and Bosnia on the other hand are politically very fragile today and any project can be sacrificed on the altar of preservation of the ruling elites.
Jan Muś is an Assistant Professor at the Vistula University in Warsaw.