Poland's largest power producer PGE plan to spend up to PLN1.8bn (USD475m) by 2020 to modernize its coal-fired power stations. The goal is to meet European Union emission reduction regulations.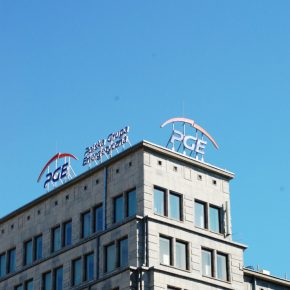 (Wistula, CC BY-SA)
Poland has promised to upgrade its power stations so that they meet the reduction requirements imposed by the Industrial Emissions Directive (IED), effective by around 2021. The IED is the most important EU instrument regulating pollutant emissions from industrial installations.
The state-run company's declaration was made in the context of a nationwide agreement that Poland's electricity fleet will require billions in investment.
PGE (Polska Grupa Energetyczna), which has a total installed capacity of 12,770 MW of electricity, generated 49.40 million tons of lignite coal in its mines in 2015. It is estimated revamping Poland's power stations could cost as much as PLN12bn zlotys (USD3.03bn). "We estimate it will be PLN1.8bn," PGE management board member Ryszard Wasilek told Reuters.
Meanwhile, PGE estimates that the core profit at its major coal-fuelled power generation unit will drop this year because of reduced electricity prices and maintenance outages.
PGE is a vertically integrated group which also includes two lignite mines (including KWB Belchatow), four power plants and ten cogeneration plants (including power plants that produce energy from renewable sources, wind power and hydropower plants), eight distribution system operators, eight Retail Sales companies that trade electricity on the retail market, a wholesale trading company (PGE Electra) as well as companies active in other branches (including the telecommunications industry).
PGE has said it assumes spending of approx. PLN34bn in 2014-2020 for replacement, modernization and construction of new generation assets. This value includes modernization and replacement expenditures with regard to existing assets of PLN16.3bn and capital expenditures for construction of new capacities of approx. PLN15.2bn. PGE Group also plans to spend PLN1.7bn for construction of new renewable energy capacities and PLN0.7bn for preparation of commencement of nuclear program until 2016.
By 2019 PGE Group said it will commission new highly efficient hard coal units in Opole power plant and lignite-fired unit Turów power plant with a total capacity of approx. 2,290 MW. PGE Group is also pursuing a 138 MWe co-generation project of CCGT unit in Gorzów CHP.
The PGE Group also intends to continue developing project of construction of first Polish nuclear power plant and developing new capacities in onshore wind power plants.
Boosting PGE's capital
The Polish government has said it wants PGE to raise its capital. Fund managers and analysts said the proposal was a way for the treasury, which holds 58 per cent of PGE shares, to take a dividend from the company to boost government coffers without the need to share it with minority shareholders.
PGE said the state treasury had asked it to use its spare capital or profits made in past years to raise its share capital by PLN5.6bn (USD1.44bn) or 30 per cent.
The Energy Ministry, which supervises PGE, said the capital increase was aimed at "increasing the payment credibility of the company and strengthening the shareholders' situation".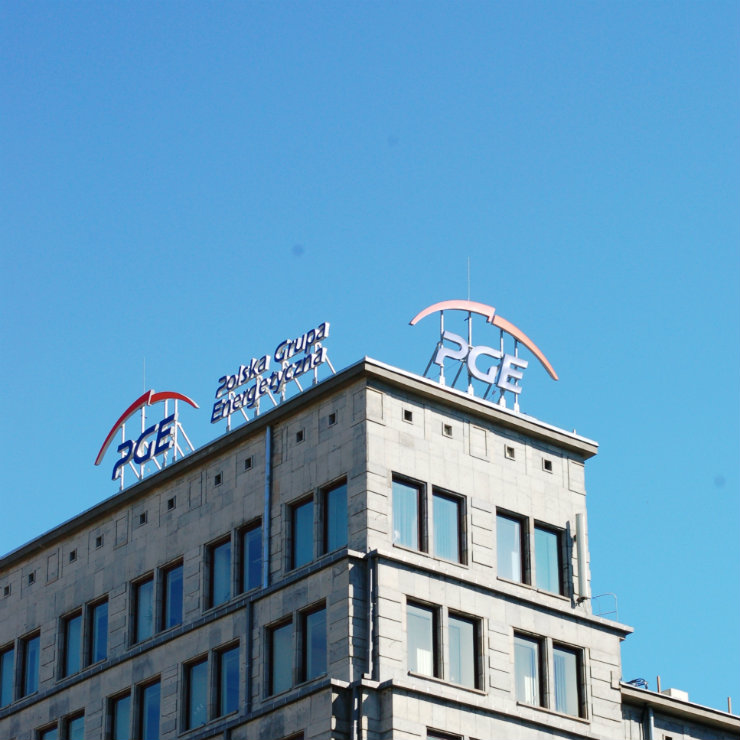 (Wistula, CC BY-SA)