Lukoil, Russia's largest private oil company, will sell 230 petrol stations in Poland and the CEE region.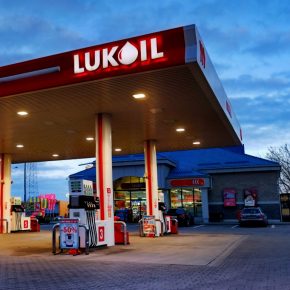 (Rafal Zych, CC BY-NC)
Lukoil said it is selling due to "anti-Russian attitudes," as reported by the media. "It became an obstacle for business, we started losing money, we felt negative attitude towards ourselves," Vagit Alekperov said in an interview with Rossija-24.
"Lukoil Europe Holdings and AMIC Energy Management have signed a contract to sell to the Austrian company around 230 filling stations in Lithuania, Latvia and Poland," the company said in a statement.
In mid-2014, AMIC took over 240 Lukoil stations in Ukraine, paying $300 million and rebranding them AMIC Energy. The stations are expected to be bought by an Austrian company, with the transaction expected to be finalized in the second quarter of 2016.
The networks in Lithuania and Latvia will now be managed by UAB Luktarna and AS VIADA Baltija – companies associated with the management of UAB Lukoil Baltija company.
In 2014 Lukoil sold its networks in Ukraine, the Czech Republic, Slovakia and Hungary. In June of 2015, the company sold its Estonian subsidiary, Lukoil Eesti, to the Estonian energy company, Olerex.
(Rafal Zych, CC BY-NC)