Belarus's economy remains one of the least reformed in the region – largely because it has been able to rely on help from Russia to avoid a politically risky restructuring which could endanger the authoritarian rule of President Alexander Lukashenko.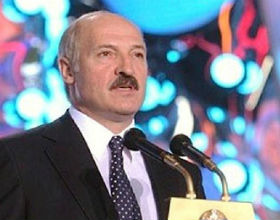 President Alexander Lukashenko (CC BY-NC-ND Expo Socialism)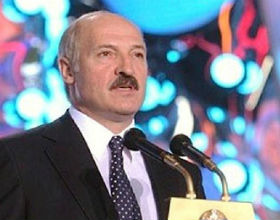 President Alexander Lukashenko (CC BY-NC-ND Expo Socialism)
It is that mix of politics and economics that has made Belarus so resistant to change. Although Minsk boasts modern shops and Belarusians live better than they did at the time of the collapse of the USSR, the country's structure still has a distinctly Soviet tint to it.
According to the World Bank, state-owned enterprises account for over 50% of output and two thirds of employment. These enterprises are governed by centralised administrative control and enjoy an extensive system of state support.
"The public sector accounts for at least 80% of Belarus's GDP. To this day, the country is working in manual mode, with strict centralisation of power. This was effective in the early stages of the country's development, but it is detrimental to long-term sustainable development," Oleg Andreyev, managing director of investment banking at Minsk-based EnterInvest, tells the Central European Financial Observer.
Mr Andreyev believes that excessive state support leads to a lack of internal competition, which has a negative impact on the international competitiveness of the country. "Hothouse conditions are created for public sector enterprises in Belarus. This unconditional support, which is not dependent on economic efficiency, deters investors, both internal and external," he says.
Mr Lukashenko has been in power since 1994, and in the early years of his reign his unorthodox policies actually produced fairly good rates of economic growth. Before the global economic crisis, annual GDP growth rates oscillated at around 10%.  Since then the country's record has been much more mixed, and growth in 2013 came to 0.9%, according to the World Bank. The impact of the crises in Ukraine and Russia prompted Belarus to revamp its growth predictions for 2015, cutting them from 2% to 0.2-0.7%.
The faltering economy has resulted in a chorus of calls from international institutions to introduce far-reaching economic reforms. The International Monetary Fund believes that "deep reform of the uncompetitive Belarusian economy remains critical", while the European Bank for Reconstruction and Development says in a report published earlier this year that, "Deep institutional reforms are needed to encourage private sector development. Privatisation of enterprises must be encouraged and new private owners should be allowed to manage them on a commercial basis."
The World Bank feels that the private sector and especially small and medium-sized enterprises remain marginalized in Belarus due to the dominance of state-owned enterprises. "The economy continues to depend on energy- and resource-intensive exports. At the same time, productivity growth in non-energy sectors has been stagnating, especially in the state-owned sector."
But Mr Lukashenko's regime remains resistant to calls for reform, fearing that economic liberalism could threaten its control of the country.
"The state's rejection of reforms is dictated by an elementary fear of making mistakes and an unwillingness to take responsibility. In addition, there is an apparent deficit of ideas and of people who would actually implement reforms," says Mr Andreyev. "The current system in Belarus assumes individual responsibility, despite the fact that one person cannot influence macro-scale processes. Therefore, the logic of the Belarusian officials is simply: it is better not to start."
However, Stanislav Bogdankevich, former governor of the central bank of Belarus, believes that there is another important explanation for the lack of reforms: the Belarusian government has been able to avoid them because Russian subsidies allow it to maintain relative stability in the country.
"These subsidies take the form of reduced prices for energy resources, as well as permanent loan infusions, often at preferential interest rates," says Mr Bogdankevich.
According to the IMF,  energy support from Russia stood at 12.7% of Belarus' GDP in 2013. In 2012, it was even greater: up to 14.9% of the country's GDP.
The main reason for the support is political. Although there is little love lost between Russia's Vladimir Putin and Mr Lukashenko, the Belarusian president supports Russia's post-Soviet integration initiatives. Belarus is one of the founding members of the Customs Union, alongside Russia and Kazakhstan, which is planned to become the Eurasian Economic Union at the beginning of 2015.
Only in 2014, Russia provided $2bn of government loans to Belarus, helping to maintain the country's international reserves at a relatively safe level at a time when Belarus had reached a peak in its foreign debt repayments and had a huge current account deficit.
Earlier, in 2011, the Russia-led bail-out fund of the Eurasian Economic Community, EurAsEC, rescued Belarus from a severe balance-of-payment crisis, as a result of which the domestic currency had lost two-thirds of its value, by issuing a $3bn support package.
As part of that process, Belarus agreed to sell its gas pipeline system to Gazprom, the Russian gas giant, for $5bn in 2007-2011.
"Belarus has lost a large part of its economic sovereignty and is financially and economically dependent on Russia to a considerable extent," Mr Bogdankevich says.
However, Mr Lukashenko resists pressure to loosen his control over the economy even if it comes from Moscow. Since the sale of the Belarusian gas pipeline system, there have been no significant privatisation deals. This despite demands from international backers, which consider privatisation to be a part of necessary structural reforms. In particular, the annual privatisation of $2.5bn worth of state assets was one of the conditions that the government agreed to as part of the loan from the EurAsEC.
Mr Bogdankevich believes that the reason for such behaviour is that Belarusian authorities fear losing the ability to "control the entire economy by administrative methods."
"In addition, Lukashenko and his team have a deep-set 'Bolshevik ideology', according to which the best form of economic management is a Soviet-style management, which is no longer practised in other countries. This form of management has shown its inefficiency, because it led to the collapse of the Soviet Union," Mr Bogdankevich believes.
That means the prospects for CEE-style economic liberalisation in a country ruled by someone US officials called "Europe's last dictator" are still pretty remote.