According to Eurostat data, the volume of industrial production of basic pharmaceutical products and preparations in the European Union in 2019 increased y/y. The highest y/y growth rate was recorded in May — 15.8 per cent.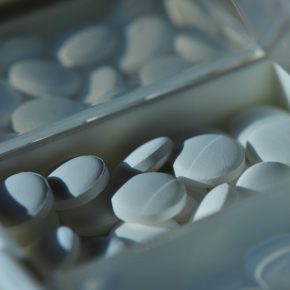 (soq, CC BY-NC-ND 2.0)
The production of basic pharmaceuticals in February this year saw an increase by 10.3 per cent. The trend of increasing production in this sector has been continuously present in the European Union since January 2018 but producer prices at the EU level are falling. Production prices in June 2019 were 2.2 per cent lower than the same month in 2018.
Indicators relating to the pharma industry in Europe (EU countries and Norway, Switzerland, Serbia, Turkey and Russia) have an upward trend over the observed period. According to the European Federation of Pharmaceutical Industries and Associations (EFPIA), the value of pharmaceutical industry production in Europe in 2017 has increased 25.8 per cent since 2010 and as much as 96.8 per cent since 2000. EFPIA estimates the value of pharmaceutical industry production in Europe at EUR260bn in 2018. Switzerland accounts for the largest share of total pharmaceutical production in Europe (17.9 per cent). Germany followed with 12.2 per cent and France with an 8.7 per cent share of total European production.
The pharmaceutical industry is a great asset to the European economy. In 2017, pharmaceuticals worth EUR294.6bn were imported into European countries and worth EUR396bn were exported. According to estimated data for 2018, the foreign trade surplus of this industry has grown to EUR105bn. Production of basic pharmaceutical products and preparations in the EU totalled over EUR410bn in the last year. In the same year, imports were estimated at EUR305bn.
One of the features of the European pharmaceutical industry is certainly the increase in the number of employees. In 2017, a total of 760,795 employees worked in this sector. In the last seven years, the number of employees has increased by 13.5 per cent. According to the preliminary data for 2018, the number of employees increased by 0.6 per cent y/y. Of the total number of employees in the pharmaceutical industry, 15.1 per cent were employed in research and development. This share is quite stable in the analysed years with the exception of 2010, when it was 17.5 per cent. The pharma industry is one of the sectors with significant R&D investment. A total of EUR35.3bn has been invested in R&D in Europe in 2017. Compared to 2010 R&D investments, pharmaceutical industry spending in Europe is up by 26.5 per cent. According to recent data, R&D expenditure in 2018 reached EUR36.5bn.
Poland is the CSE leader
When these data are applied to the Central and Southeast European (CSE) countries, in terms of pharmaceutical production Poland is by far the most developed country. In 2017, it produced EUR 3,1 bn of pharmaceutical products, and as such it is the sixth largest industry in Europe. Forecasts say that Poland will experience a growth in this industry by 2021 and reach the value of EUR10bn. This is followed by an extensive R&D network, with more than 110 scientific institutions and almost 3000 researchers in the field of biotechnology and molecular biology. They focus mostly on novel molecules, innovative therapies and biosimilar products. The Polish companies offer a highly skilled workforce, low labour costs, cost-effectiveness, know-how, and growing experience. In all of this, it can be a primary role model for the rest of the region.
In 2017, Poland invested EUR340m in R&D which is way above Croatia (EUR40m), Czech Republic (EUR77m), Hungary (EUR176m), Romania (EUR101m), and Slovenia (EUR180m). According to data published in the 2018 EU Industrial R&D Investment Scoreboard, the European pharmaceutical companies that have invested the most in R&D in 2018 are Sanofi (EUR5,450m), Bayer (EUR5,162m), AstraZeneca (EUR4,512.6m) and GlaxoSmithKline (EUR4,351m). It is also interesting that these companies recorded an increase in R&D investment but AstraZeneca, whose investment declined 4.2 per cent y/y. In 2018, Sanofi invested 5.7 per cent, Bayer 8.1 per cent and GlaxoSmithKline as much as 14 per cent more than a year earlier. Of course, these companies are not the only pharma companies on the list of 1,000 European companies in terms of investment in R&D, but they are highlighted as an example of large investors entering the top ten EU companies.
Other CSE countries
Apart from Poland, there are several successful but rather modest cases. Hungary is the second-best rated country in the region. In 2017, its production was worth EUR3bn, and approximately 85 per cent of products are exported. The pharmaceutical industry has always been one of the flagships of the Hungarian economy. Pharmaceutical companies contributed 6.8 per cent of the total manufacturing value in 2017. The four largest (Richter, Teva, Egis, and Sanofi-Aventis) performed 85-90 per cent of the total production and export activities of the industry. Within total Hungarian industrial R&D activity, 40-45 per cent comes from the pharma industry. The manufacturing of medical devices is another traditional sector of the Hungarian economy where there are some 150 strongly export-driven Hungarian SMEs.
Bulgaria produced EUR121m of pharmaceutical products in 2017. By 2018 this market grew by 5,9 per cent. One could explain this rise due to a boost to hospital spending on innovative drugs, but this was primarily because of a backlog of demand for innovative medicines. Otherwise, Bulgarians spend some 3 per cent of GDP on pharmaceuticals in 2018, what is well above the average. Until recently, Sopharma and Unipharm were the leading pharmaceutical companies in Bulgaria, but in August 2018 their shareholders approved a merger. Their revenues are on constant rise, followed by those of Actavis, Zentiva and Adipharm. The industry employs 11,500 people. Exports in 2017 amounted to EUR893m and imports to EUR1,294 m.
Croatian production amounted to EUR585m. Production of basic pharmaceutical products and pharmaceutical preparations in June this year accounted for 5.56 per cent of total industrial production in Croatia. The share of total inventories of finished products by manufacturers, the production of basic pharmaceutical products and pharmaceutical preparations accounted for 9.55 per cent in the same month. Inventories of finished products in the pharmaceutical industry (among which the leading companies are Pliva, Belupo, JGL, Hospira, etc) increased by 27.8 per cent compared to the same month last year.
Latvia is the only of three Baltic states with a stable production, worth EUR157m in 2017. The Latvian State Agency of Medicines claims this year's turnover increased by 11,6 per cent. The Latvian pharmaceutical industry is also one of the key contributors to the overall growth of the national economy, employment and better public health outcomes. According to data from the Central Statistical Bureau of Latvia, the output of pharmaceutical substances and products increased by EUR100m from 2007-2017, rising from EUR108.7m in 2007 to EUR209.9m in 2017. In addition, such a turnover has been achieved without a significant increase in human resources. The Latvian pharmaceutical sector employed about 2,000 professionals in 2007, which increased to 2,154 people in 2017. The state has considerable influence on the medical services sector. All of the primary hospitals and rehabilitation centres are state-owned and receive centralized financing from the state budget. Therefore, a large part of drug and pharmaceutical procurement passes through state-organized tenders. However, the retail and wholesale market for pharmaceuticals is left to private businesses. Latvia, Estonia, and Lithuania have signed the Joint Baltic Drug Procurement Agreement. It may increase the volume of ordered medicines, thus attract interest from more pharmaceutical companies to participate in tenders and putting manufacturers under pressure to offer discounts on meds prices.
In Romania, production of EUR655m in 2017 has been a good prediction of rising power of pharma in this country. In the Q1'19 the value of medicines dispensed to patients in Romania rose to EUR980,6m. Merck is now the strongest company on the Romanian market, followed by AbbVie.
Slovenia with EUR2bn production in 2017 is among the most powerful players in the regional pharmaceutical industry. It is a very competitive market, with a particular effort to become leading manufacturer of drugs for cardiovascular illness, branded products for cancer treatments, medications for psychotherapy and AIDS, as well as the production of vitamins.
The pharmaceutical industry has a very strong global perspective, and some of the industry's main specifics include increasing competition, consolidation and concentration processes, development of new therapeutic areas and technologies, and strengthening the importance of legislation. Investing in R&D in the pharmaceutical industry globally is of a great importance for increasing revenue in the future. In 2018, the largest number of oncology drugs were sold worldwide. Their sales reached USD123.8bn, which is 14.3 per cent of total global drug sales. Main trends in the CSE countries show a rapid growth in both — production and R&D, but also fragmentation of the market, which results in a lucrative, parallel trade and hurts both the social security and patients. Parallel trade allows wholesalers to buy medicinal products in one EU country (typically where prices of medicines are lower), and sell into other EU country (where prices are higher). On the EU level, the parallel trade is estimated at EUR5,408m.
Vedran Obućina is an analyst and a journalist specializing in the Croatian and Middle East domestic and foreign affairs. He is the Secretary of the Society for Mediterranean Studies at the University of Rijeka and a Foreign Affairs Analyst at The Atlantic Post.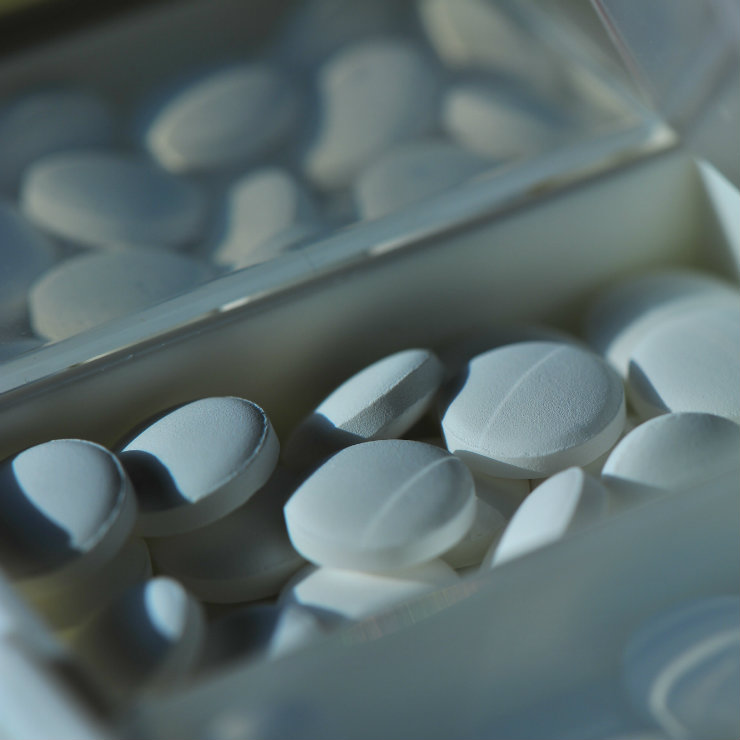 (soq, CC BY-NC-ND 2.0)