An inside look into 96 Russian companies' financials carried out by the National Rating Agency shows that Russia's largest companies will pay their shareholders USD50bn in dividends this year, up from USD35bn in 2018.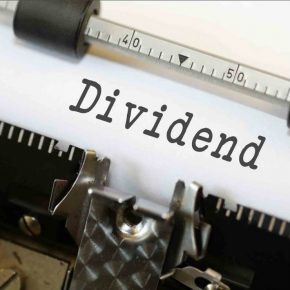 (Nick Youngson, CC BY-SA 3.0)
The record-breaking dividend payments by Russian companies are a result of two factors. Firstly the government effort to force Russia's state-owned companies to pay 50 per cent of their profits to shareholders, a measure aimed at ensuring a more effective handling of finances by the management of those companies. Secondly is the rising profits of some of Russia's largest companies.
The state-owned energy giant, Gazprom was the most "generous" by paying its shareholders USD6.07bn in dividends, 27 per cent of the company's profits in 2018. It was followed closely by Sberbank which paid out 43.5 per cent of its profits in dividends, amounting to USD5.58bn. Rosneft ended up as the third with USD4.24bn.
Dividend yield of Sberbank and Gazprom was 7 per cent, Rosneft's was 6 per cent. In 2018, the dividend yield of the whole Russian market was 7.5 per cent, far exceeding the average dividend yield for emerging markets which currently stands at 3 per cent.
In case of Gazprom, the rise in dividend payments came chiefly as a result of increasing profits of the company. Gazprom reported net profits of USD23bn for 2018, a 100 per cent increase from the previous year. According to the company's website, Gazprom paid its shareholders just above RUB8 per share in 2017. This figure doubled to more than RUB16 the following year, in line with the growing profits.
When it comes to Russia's largest lender, Sberbank, the situation is not that clear. Although Sberbank's profits have also been growing steadily https://www.reuters.com/article/sberbank-russia-results/update-1-russias-sberbank-hits-record-2018-net-profit-q4-growth-slows-idUSL5N20N33Y — recording a growth of net profits of 11.1 per cent in 2018 — the bank has been continually increasing the portion of its profits that gets paid to shareholders in dividends. If in 2001 Sberbank paid out 6 per cent of its profits to the shareholders, in 2017 the proportion increased to 36.2 per cent.
In fact, in 2017, Sberbank adopted a plan for incremental increase of its dividends, ensuring the Russian government that within the next three years the bank will continually increase its profits/dividend ratio to 50 per cent.
Russia's finance ministry intervenes
Russia's financial authorities have already issued a non-binding recommendation for the state-owned companies to increase its profits/dividend ratio to 50 per cent back in 2016. Some companies, such as Sberbank, have been slowly complying. Others, such as Gazprom, have been more hesitant to give up such a large portion of its profits, arguing that they need these funds to invest in their future growth.
In response to these claims Russia's First Deputy Prime Minister Anton Siluanov told Russian press that the companies in question should be more concerned with making their investment programs more effective and with better utilization of the profits left after dividends have been paid.
"This policy of the Russian government is aimed at motivating the management of Russian state-owned companies to optimize their investment processes and capital structure, work better with their own reserves, and lower their expenses," Mr. Siluanov said back in August 2018.
In March this year, the First Deputy Finance Minister, Alexey Moiseev said that a government order obliging Russia's state-owned companies to pay out 50 per cent of its profits in dividends could be issued by the end of the year.
"We are slowly but surely moving to 50 per cent. Almost all state-owned companies have already started paying 50 per cent. I think this recommendation should already take a form of a government order. I hope this will happen this year," Mr. Moiseev was quoted by Interfax.
As already mentioned, not all Russian companies have met the expectations of the Ministry of Finance, still paying out less than 50 per cent from their profits in dividends. Among those, Gazprom remains the biggest "rebel".
According to the Russian business daily Vesti Finance, in recent years, the dispute over the size of the company's dividend payments has ended with an agreement between the monopoly and the government. Gazprom's profits are being transferred to the state budget in two ways — through dividends and government tax indexation.
For example, last year, Gazprom paid out only around 26 per cent of its net profits to its shareholders in dividends. However, if the government issues the order forcing all state-owned companies to pay 50 per cent of profits, even Gazprom won't have much other choice but to comply. In which case, even if the profits of state-owned companies such as Gazprom remain stagnant, the dividends they pay to the shareholders should grow.
Filip Brokeš is an analyst and a journalist specializing in international relations.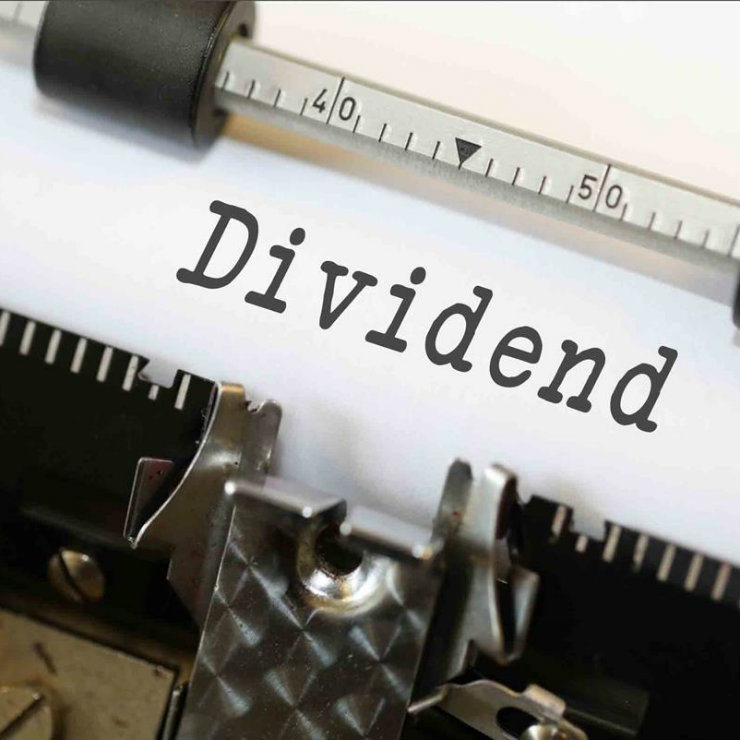 (Nick Youngson, CC BY-SA 3.0)