The Albvision Group, a Kosovo company operating in information and security systems, banking, energy, and telecommunication, announced it is opening the first cryptocurrencies' ATM in the country.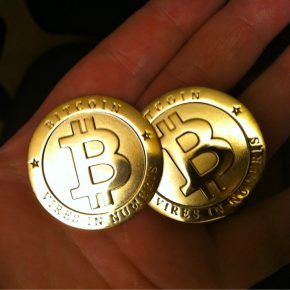 (Zach Copley, CC BY-SA)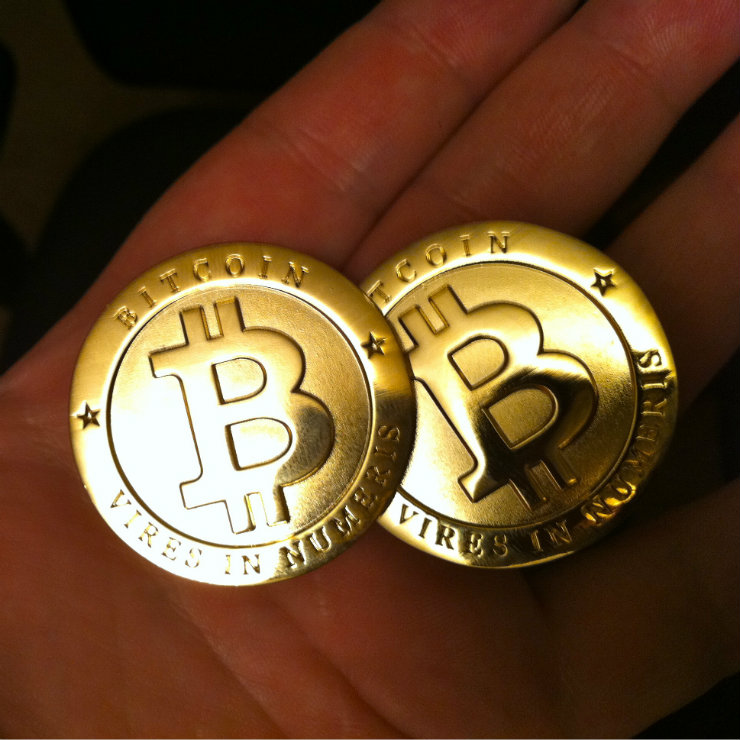 (Zach Copley, CC BY-SA)
The ATM will provide the most used virtual coins such as bitcoin, ether, dash, litecoin and doge. This ATM came shortly after the Central Bank of Kosovo (CBK) issued a clear warning to the citizens not to use the digital currencies in the country. From its statement made in June, the use of virtual money is not regulated and legally constitutes a danger that can result in financial losses. All potential users of virtual cash are informed that in Kosovo there is no institution that guarantees the reimbursement of lost money. Also, some local banks announced they are not dealing with digital currencies. Despite all these warnings, cryptocurrencies have a sharp rise in Kosovo.
According to the Kosovo Customs office, in this year only Kosovo imported cryptocurrency mining equipment worth EUR800,000, but they are regarded as computer parts. There are some worrisome signs that customs cannot constantly track the import of these devices. The most trackable component is the graphic card, which is not easily obtained in Kosovo. Consulting companies on Kosovo market are pointing the still high degree of uncertainty among the population, regarding the use of virtual money. It seems CBK is worried about bigger interest in a rather small population (according to the World Bank, 1,803 million people live in Kosovo) but also because of the nature of coins and their effect on the organized crime in Kosovo.
What is crytpocurrency?
To gain a value, money should have trust. Today, this trust is given to the banks and state institutions. Every money intermediary has a task to keep that trust, including the confidence in the transaction process or book-keeping. But when money becomes digital, intermediaries are even more important because money, stocks, intellectual property, etc. is basically only computer files, which is not difficult to make. Currently, there is no digital currency with a support of traditional institutions, such as the central bank, but it doesn't mean it is not going to happen in (maybe very near) future. This process has practically already begun.
Cryptocurrency is a (virtual) currency or money as any other. Its basic characteristic, besides being completely virtual, is decentralization. There is no bank behind these currencies or any other financial center. There is no global financial system which can convert currencies. There is no guaranteed value, and logically no trust. The only "center" of coins is the blockchain. Coins are cryptic which means that the user data is cryptic. No one knows who deals with the money except recipient and sender (peer-to-peer). Without it, most private data would be extremely vulnerable in the online space. It is known fact that even the founder of Bitcoin is not known, as the mysterious Satoshi Nakamoto (the man who invented Bitcoin) is not a real name. Given a virtual anonymity, it wasn't long before cryptocurrencies became interesting for criminals.
The United Nations Office on Drugs and Crime (UNODC) has developed a world-leading Cryptocurrency Investigation Train-the-Trainers course, as the coins are being increasingly used to move criminal proceedings. Criminals exploit the anonymity of dark web markets and cryptocurrencies to buy weapons, child abuse materials, drugs and cybercrime exploit kits. UNODC tries to train, mentor and advise law enforcers around the globe to minimize this threat. The same goes for the Europol that tracks engines of organized crime. This work is hard as no cryptocurrency yet did come out to an official stock market and all transactions are done through the private sites.
Cryptocurrencies have one distinguishable characteristic: the money transfer is fast and needs no intermediary in a sense of a physical place (as bank or financial agencies). Annual commissions with companies, such as the Western Union or MoneyGram are worth up to USD22 trillion. The largest influx of such money is from the developed to the underdeveloped countries, and they are not direct foreign investments nor foreign aid, but simple money orders. In Kosovo that situation is extreme. The negative balance of trade is heavily visible in the GDP. Consequently, Kosovo is highly dependent on remittances from the diaspora, the majority of whom live and work in Germany and Switzerland. A high proportion of FDI and other capital inflows comes from the diaspora. Still, many of these inflows are just money send to families through financial agencies, and many now regard cryptocurrencies a better way to send money.
Criminals love bitcoins
The dark side of Kosovo's interest in cryptocurrencies is that it may be well used for the organized crime activities. These activities are well known and tolerated by the international community, who actually runs Kosovo's policies and has no intention to break the organized crime of the Kosovo's political elite. It is a position confirmed by the Council of Europe in its 2010 Kosovo Report, where it states that international representatives in Kosovo and their bosses knew without a shred of doubt about Kosovo's mafia-structures within the state's authorities. Not only they have known about it, they have tolerated it. And while the international agencies are trying to confront the deep-rooted corruption and organized crime in Kosovo, they have no special idea of how to block the criminal operations with the use of digital currencies.
A new report released by the European Union reveals there is no special upsurge in criminal activity with the use of cryptocurrencies. It seems that the organized crime groups are still testing the availability of coin transactions for funding their activities or for laundering purposes. It requests not only a willingness but education too. The EU report states that usual suspects are computer hackers, cybercriminals and terrorist outfits. They have a technical know-how to misuse the digital security systems. With the rise of a number of people using the cryptocurrencies the threat of cybercrime is now greater than ever. Official institutions, such as CBK, are helpless in stopping such transactions. They can only warn not to trust that system. But given the GDP and poverty line in Kosovo, one can assume that the rise in using the cryptocurrencies is evident within the corrupt elites and possible organized criminals.
Although NATO, EU and UN are present in Kosovo, this country is, together with neighboring Albania, the main European transit point for heroin and narcotics smuggling from Afghanistan and Turkey to the Western Europe. According to the U.S. Drug Enforcement Administration, more than six tons of narcotics are smuggled through the Balkan route every month. It is widely known that Kosovo's authorities are aware of these illegal activities, as is the foreign military, diplomatic, and intelligence personnel. Other smuggled items are weapons and tobacco. KFOR also warns Kosovo might be a nesting place for a new radical Islamist and a terrorist center in the region of Southeast Europe. These potential criminals may very well look upon cryptocurrencies as a viable way to finance their activities.
At the same time, it is dubious when will Kosovo (and other Balkan authorities) accept an important new financial technology, while at the same time involve an anti-money laundering/counterterrorist (AML/CTF) agency. Some providers in the EU require their customers to maintain some diligence measures, such as ID identifications, utility bills, etc, but without clear governments' control, there is no guarantee against the fraud, identity theft, or more serious issues such as the organized crime.
Vedran Obućina is an analyst and a journalist specializing in the Croatian and Middle East domestic and foreign affairs. He is the Secretary of the Society for Mediterranean Studies at the University of Rijeka and a Foreign Affairs Analyst at The Atlantic Post.