Digitization is the key to maintaining banks' profitability in the coming years, and Poland is the CEE leader.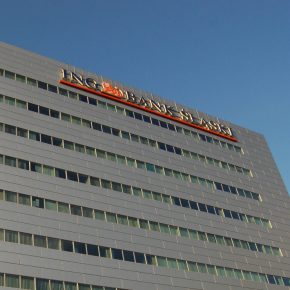 Katowice, Poland (Kris Duda, CC BY)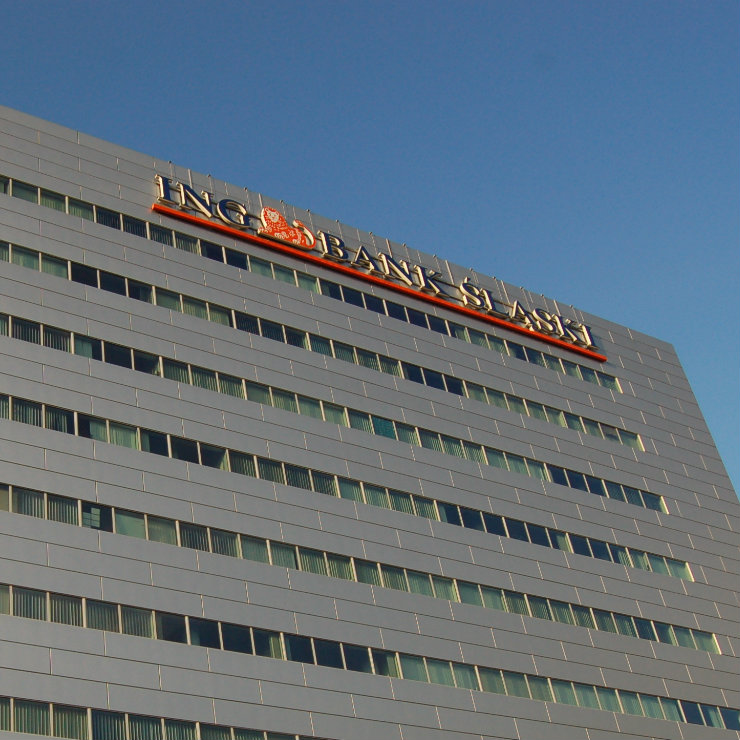 Katowice, Poland (Kris Duda, CC BY)
New regulations, including the introduction of the tax on bank's assets, as well as interest rates remaining at their all-time lows, resulted in the decline of banks' return on equity (ROE) in Poland from 10 per cent in 2014 to 6.6 per cent in 2015. In 2017, it will fall to 3-4 per cent. In Central Europe, ROE amounted to 6.7 per cent compared to 4.5 per cent in 2014 and it is expected to reach 7.8 per cent in 2018. According to Deloitte experts who prepared the report on "CE Banking Outlook. Winning in the Digital Arms Race", 2017 will be particularly difficult for banks in Poland. It will be possible to maintain the level of profitability by intensifying the digitization process in which Poland is the region's leader.
"Owing to a higher interest margins, the profitability of banks in Central Europe is better than in the Eurozone. Last year it amounted to 6.7 per cent, whereas in countries of the Eurozone it stood at 4.8 per cent. In Central European banks the share of interest revenue in revenues is higher, reaching 69 per cent, whereas in the Eurozone it amounts to 57 per cent," explains Grzegorz Cimochowski from Deloitte.
Deloitte analyzed the eight most important banking markets in Central Europe: in Poland, the Czech Republic, Slovakia, Hungary, Slovenia, Romania, Bulgaria and Croatia. Factors taken into account included the general economic situation in a given market as well as the standing of individual players.
The greatest difference between Poland and the rest of the region will manifest itself in 2017. It will be a result of the introduction of the tax on bank's assets, possible costs of currency spread refunds and a lack of revenues on Visa transactions. According to the expectations of Deloitte experts, in 2018 the profitability of the Polish banking sector will increase up to 8 per cent, reaching a stable level in the coming years. It should be stressed that profitability in the Central Europe has not yet reached the value from before the 2008-2009 crisis and its level varies significantly depending of the bank's size.
The quality of banking assets is improving across the region. NPL (nonperforming loans) ratios are falling in almost all the countries of Central Europe. In Poland, this ratio has been on the decline for three years and stood at 7.6 per cent in 2015. A continuation of this trend should be expected. Risk costs in the region dropped from 1.7 per cent (of gross loan portfolio) in 2012 to 1.2 per cent in 2015 and in 2018 their level is expected to decrease to 0.9 per cent. Further growth in the value of loans can be also expected.
"Following the increase in the growth rate from 2.3 per cent in 2014 to 3.4 per cent in 2015, the projected growth in 2018 should be as high as 5 per cent. The fastest growth is expected in weaker markets, i.e. in Slovenia, Croatia, Bulgaria, Romania and Hungary, whereas the market leaders, i.e. Poland and Slovakia, will record moderate growth. In Poland, it should reach 4-5 per cent in 2016 due to postponed investment in enterprises and a tightening of lending criteria for individual clients," Grzegorz Cimochowski explains.
The improvement in the quality of assets and profitability will accelerate the consolidation process in the markets of Southern Europe (in Romania, Hungary and Slovenia). To date, the biggest M&A transaction in the Central European banking sector this year has been the purchase of 66 per cent of shares in Bank BPH by Alior Bank. It is also noticeable that investors representing non-banking sectors appear more and more frequently among buyers.
Banks in the region continue to reduce the number of branches and employment. While in 2013 there were 4 banking establishments per 10,000 inhabitants in Poland, two years later the indicator was reduced to 3.8. Employment in banks in this period dropped by 5.4 per cent, and across the region – by 3.4 per cent. This trend can be expected to continue in the coming years,  as a consequence of digitization.
Up to 95 per cent of banks in the region are at the stage of implementing a business model based on a digital strategy. This is confirmed by declarations with respect to the level of investment. As much as 58 per cent of entities declare that investment exceeds EUR10m.
In order to examine the progress of digitization, Deloitte consultants opened accounts in 76 banks established in Central Europe (including 15 from Poland) and tested over 350 functionalities of internet and mobile banking. In terms of digital maturity and the offer for clients, the Slovak Tatra Banka proved unrivalled. It was followed by the Polish ING, which was ranked second, and mBank, which was ranked  third. Another bank from Poland – Millenium, was ranked among the top five banks.
(Source: Deloitte press materials)