In 2017, the contribution of tourism to Croatian GDP increased by 0,7 per cent y/y to 19,6 per cent. Croatia earned EUR1.3bn in revenues from foreign tourist, which meant an increase of 10 per cent y/y.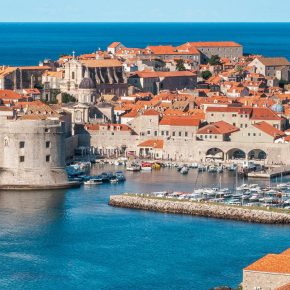 Dubrovnik, Croatia (Dennis Jarvis, CC BY-SA)
In 2018, things seem to improve further. The Croatian Minister of Tourism Gari Cappella said this year's revenues will be some EUR12bn, EUR1bn more than last year. From the start of 2018, 42 new hotels have been opened, together with 31 new campsites and 26 hostels. Since the beginning of 2018, over 18,8 million guests have been on the move, with 104 million registered overnight stays. Croatian Tourism Board, the major governmental body dealing with tourism sector in Croatia, expected such a rise, but was surprised with another rise of 14 per cent in October, traditionally a month when tourist season ends.
For several years now tourism has experienced increased investments. This year, EUR628m was invested in the private sector and EUR311m in the public one. It means a 15 per cent increase y/y. Eight private investment projects had approximate value of EUR703.1m. Currently, 6,400 new hotel rooms are planned, worth EUR1.1bn. Croatia has 1.6 billion tourist beds, out of which 14 per cent are in hotels, 15 per cent in campsites, 29 per cent in non-commercial accommodation and 38 per cent as private accommodation. The biggest increase is expected in healthcare tourism, where revenues doubled up to EUR1bn.
Adris group and its tourism company Maistra built a completely new hotel in the center of historical town of Rovinj, with six restaurants, huge wellness and spa center, which is only a beginning of Maistra's investments in Rovinj. The biggest Croatian hotel chain Valamar has invested EUR95.3m within its growth strategy worth more than EUR541m. This was also the most successful hotel chain in this tourist season. Valamar invests all over the Croatian coast. Restructurings, developments and investments are also a part of growth strategy of Plava Laguna, Jadranka, Turkish Dogus Group, etc.
Tourism employs 150,000 people, with 59,000 in hotels only. Every third employed person in Croatia has a connection with tourism. Still, this industry is volatile, and VAT for the tourism is 25 per cent, the largest in Europe.
A special attention this year has been given to the Croatian islands, which were visited by 3,4 million visitors until now, a 4 per cent increased y/y. Every fifth tourist visits the islands, and thus this part of Croatia has 18 per cent of arrivals and 26 per cent of overnight stays on the national level. A third of the tourist arrivals are motivated by visiting the islands. The leading island destinations are Krk, Pag, Rab and Vir. A third of accommodation facilities are situated on the islands. Main reason for visiting Croatia is turning out to be the active vacation, with constant increase in number of visitors and their spending. Overall, daily spending is on constant rise, with average of EUR79, i.e. 19 per cent more in comparison with 2014. Nautical tourists spend on average EUR186 daily.
Next year will bring new problems for Croatian tourism industry, as additional 15,000 workers will be lost due to emigration. Both, the governmental and private sector plan to raise wages and to employ foreign workers. This year, the Croatian tourism sector had quotas for 8,660 foreign workers, which will may be doubled next year. These are employees mostly from Bulgaria, Romania, Macedonia, Bosnia and Herzegovina, and Serbia. The Croatian government announced it will be in close contact with employers and trade unions to find the best ways in solving the shortages of the workforce.
Until the government issues its official data Croatian press has been speculating that in fact there were 165,000 guests less this year. Mr. Cappella said that he is not worried about the number, as Croatia will always have its loyal market. What he is interested in od how to improve the quality of services with accordingly higher prices. This especially goes for more cruisers, healthcare tourism, as well as some projects such as golf clubs and rural villas on the hinterland of the Adriatic coastline.
Vedran Obućina is an analyst and a journalist specializing in the Croatian and Middle East domestic and foreign affairs. He is the Secretary of the Society for Mediterranean Studies at the University of Rijeka and a Foreign Affairs Analyst at The Atlantic Post.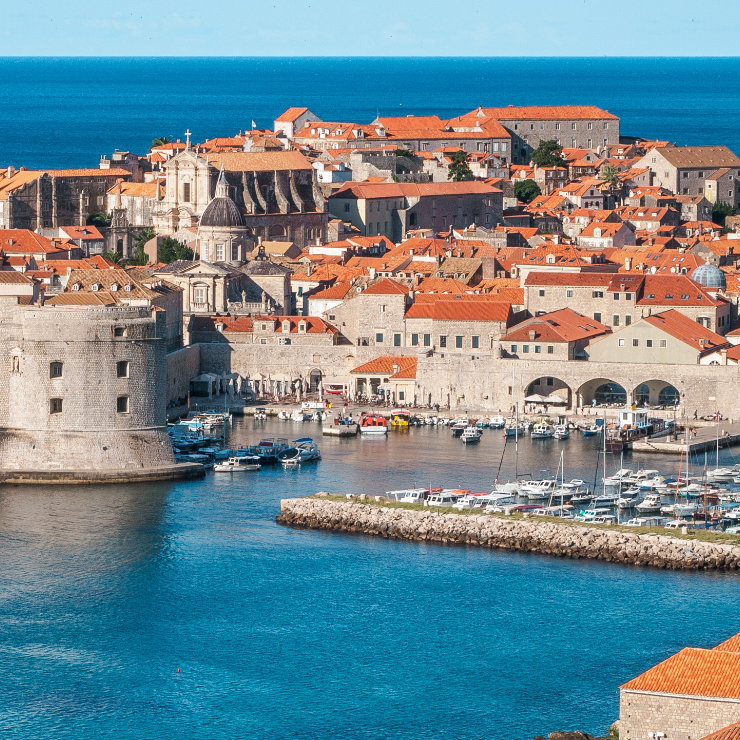 Dubrovnik, Croatia (Dennis Jarvis, CC BY-SA)