Deliveries of Russian gas to Hungary through the TurkStream could start late 2021 or early 2022, state secretary for energy at the Ministry of Innovation and Technology, Péter Kaderják, said. The project creates a "third gas corridor" in addition to the Ukrainian and Baltic Sea supply routes.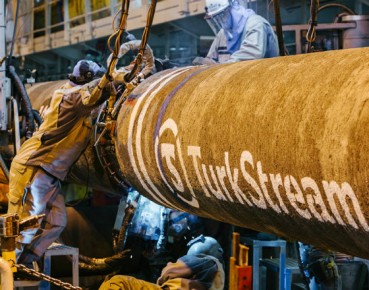 (TurkStream, Public domain)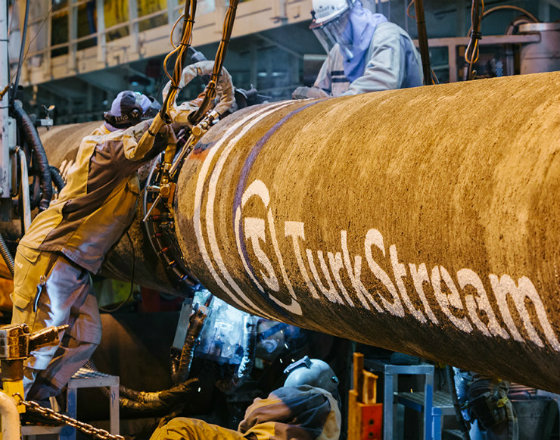 (TurkStream, Public domain)
TurkStream is not a part of the EU's Energy Union plans as it does not contribute to diversification of supplies. Turkstream — with a final projected capacity to deliver 31.5 billion cubic meters (bcm) of which 15.75 bcm would go to Europe — is a relatively small component of the wider gas supply chain to the EU, just over 6 per cent of the EU's imports at 2017 levels.
Speaking on public television M1, the state secretary said that the gas pipeline connects Turkey directly with Russia under the Black Sea. The pipeline, designed to bypass Ukraine like the Nord Stream 2, will be extended towards Bulgaria, Serbia and Hungary, he added. Budapest has said it is ready to invest EUR50m in the pipeline. Coutry's Prime Minister Viktor Orbán has been vocal in his support for the Russian TurkStream pipeline.
In October 2019, Hungarian foreign minister Péter Szijjártó said Hungary would launch a procedure by the end of that month to contract gas capacity through the Turkish Stream pipeline from 2021. He added that Hungary could take delivery of an annual 10 bcm of gas across the Serbian border.
Russia provides 75 per cent of Hungary's oil and 60 per cent of its natural gas. Budapest has been an advocate of the expansion of Russian energy pipelines into Europe after its large, long-term gas contract with Russia expires in 2021, and there are several gas supply options within reach, including Romanian offshore gas and Croatian LNG.
"So, it is fair to say that at least part of Hungary's future gas supply is currently at play, and decisions over the country's natural gas import mix will probably have implications across the wider Central and Southeast Europe region (and possibly for Ukraine as well)," Hungarian analyst Akos Losz said.
In 2017, Gazprom supplied Hungary with 7 bcm of gas, up 21.9 per cent from 2016. Gas consumption in Hungary was 10.3 bcm in 2017, according to data from the Hungarian Energy and Public Utility Regulatory Authority (MEKH).
"The importance of Russian energy is the main reason with which Hungary explains the necessity of keeping bilateral ties this close," Hungariain specialist Peter Kreko said. "But in fact, it is rather politics and private interests that drive energy deals and not the other way around. Hungary is rather increasing its dependence on Russian energy with the Paks nuclear power plant deal and the gas contracts," Mr. Kreko added.
Hungarian governments had been strong supporter of Russia's South Stream project that would have shipped 63 bcm of Russian gas across the Black Sea to southern Europe and through Hungary until the project was blocked by the EU in 2014. TurkStream is a part of Moscow's renewed efforts to bypass Ukraine as a gas transit route to Europe.
Two-way interconnectors with Slovakia, Croatia, and Romania have been established in the recent years. Mr. Orbán even declared that the interconnector allowing deliveries of 4 bcm from Romania would end the era of Russia's gas monopoly in Hungary from 2021 or 2022. But Hungary is using alternative sources as a ballast to leverage lower prices from Gazprom.
Budapest has also begun talks on supplies from a planned Croatian LNG terminal on the island of Krk, if it is completed as planned in the second half of 2020. Hungary and Croatia have been talking about the construction of a compressor station that would enable gas flows between the two countries. The terminal may also supply gas to Bulgaria and Ukraine, while Bosnia and Herzegovina, after the scrapping of the South Stream, could turn away from Russian supplies and connect to the terminal.
Hungarian transmission system operator FGSZ said in September 2019 that it was launching a market assessment on an Italy-Slovenia-Hungary bi-directional gas corridor together with its Slovenian counterpart, Plinovodi. The pipeline includes the development of a physical connection between Pince in Slovenia and Tornyiszentmiklos in Hungary.