This year Latvian tax authorities are investigating 131 money laundering cases. Recently, the European Central Bank has decided to increase its supervision of European banks at high risk of money laundering, including Latvian banks.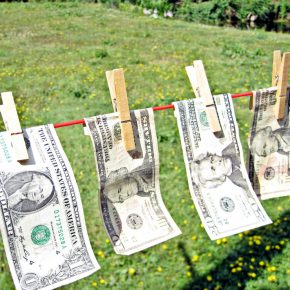 (TaxRebate.org.uk, CC BY)
During his recent visit to Riga, Alexei Kudrin, the influential head of Russia's Audit Chamber, remarked that there is a "room for improving relations" with Latvia. Giving the example of "tighter cooperation with Italy", Mr. Kudrin said the same could be done with Latvia. Although a pro-Russia party won the most votes in Latvia's general election, a thaw in relations between the two countries is unlikely.
On October 6th, the pro-Russia Harmony party polled nearly 20 per cent in Latvia parliamentary election, leaving behind the populist KPV LV (14 per cent) and New Conservatives (13.6 per cent). The election result gives 23 seats of out a total of 100 in Latvian parliament.
Although seemingly a success of the party led by Riga's mayor, and an ethnic Russian, Nils Usakovs, Harmony has actually been losing since 2011, when it won 28.4 per cent of the vote. Three years later, in 2014, it was only 23 per cent, and now the party gained less than 20 per cent. Besides losing some of its core, mostly Russian-speaking, constituency, Harmony failed to persuade other Latvian political parties about its more pro-European agenda.
Fight against corruption and money laundering
The key takeaway from Latvia's elections is not the victory of a pro-Russia party, but the defeat of the National Alliance and the Unity party, two major political forces that have been ruling since the beginning of this century. Together the two parties won only about 27 per cent.
The support of the ruling coalition was severely hit by public dissatisfaction over the ineffective fight against corruption and money-laundering. The key campaign issue was Latvia as a money laundering heaven. According to a recent Bloomberg report, Latvian banks have been attracting disproportionally large money flows to its financial system (read more).
"About 1 per cent of all the USD moving around the world in 2015 were going through Latvia, that's 30 times more than might be expected in this size of economy," Daniel Glaser, then a top official in the US Department of the Treasure said.
Russian money
Mr. Glaser's Treasury's Financial Crimes Enforcement Network has long been investigating Latvia as a destination for billions of USD in dirty money from Russia.
A major criminal network known as "Russian laundromat" was exposed by an international team of journalist from the Organized Crime and Corruption Reporting Project back in 2014. The laundromat served as a financial vehicle to move vast sums of money out of Russia.
"Money entered Laundromat via a set of shell companies in Russia that exist only on paper and whose ownership cannot be traced. Some of the funds may have been diverted from the Russian treasury through fraud, rigging of state contracts, or customs and tax evasion," wrote OCCRP in its report.
Organizers of the scheme set up more than 21 companies based in the United Kingdom, Cyprus and New Zealand. Besides opening an account at Moldova's Moldindconbank, from which about USD8bn was later withdrawn, nearly USD13bn more was transferred to Latvia's Trasta Komercbanka. It was Trasta Komercbanka's location in the EU that effectively laundered the money, making it "clean" European money. Overall, more than USD20bn was laundered from Russia.
The scandal penetrates even the highest echelons of Latvia's financial world. Currently, Ilmārs Rimšēvičs, the governor of the Latvian central bank, is under investigation. According Valery Kargin, co-founder of one of Latvia's oldest banks, Parex Banka, repercussions from the scandal involving Latvia's central bank governor are also affecting Moscow. "Mr. Rimšēvičs was among those who oversaw the creation of the Latvian banking sector in the 1990s," Mr. Kargin told Bloomberg.
Filip Brokeš is an analyst and a journalist specializing in international relations.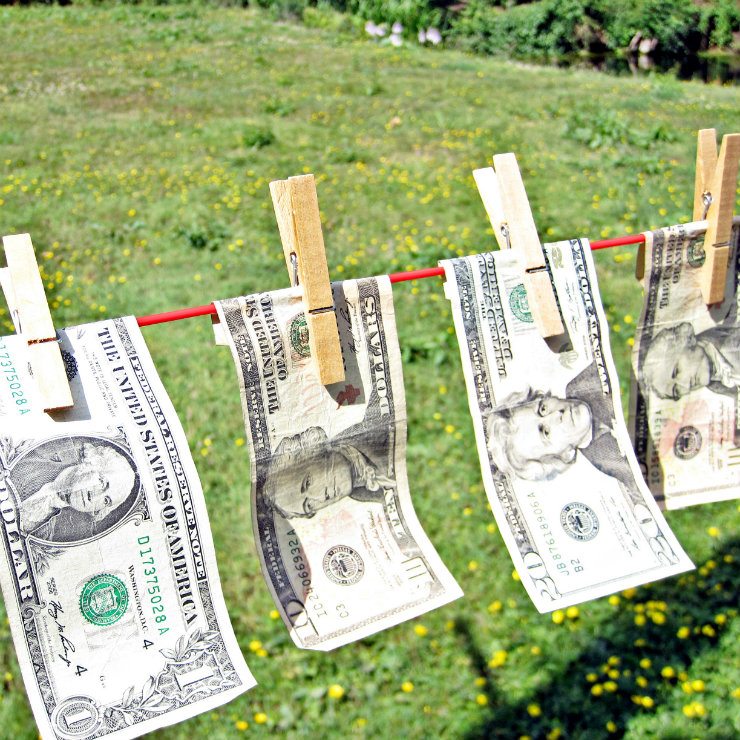 (TaxRebate.org.uk, CC BY)