The Eastern Opening (Keleti Nyitás) is a major economic strategy of Hungary. Prime Minister Victor Orbán has an objective to reduce the dependency of the Hungarian economy on trade with the West through increased commerce with countries in Asia, particularly China.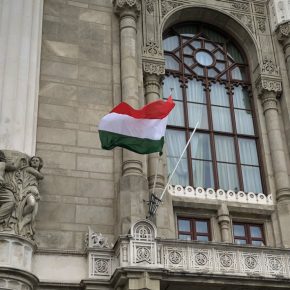 Budapest, Hungary (Maria Bninska, Public domain)
When Viktor Orbán again won general elections in May 2018, he announced that he wants to remain in power until at least till 2030. By then Hungary should be one of the top five countries in the European Union. This is Mr. Orbán's goal. Diplomats had to listen more carefully to statements on Mr. Orbán's foreign policy: Hungary would remain in the Western Alliance. At the same time, Mr. Orbán offered intensive cooperation to the Carpathian Basin countries, intending to make this region "the safest, fastest-growing, as a single economic, commercial and transport area," as he said.
For Hungary foreign affairs are all about business. This is clear if we look at Péter Szijjártó, who is the Minister of Foreign Affairs and Trade. For Hungarians the external factors play an extremely important role in the economic performance of the country. Two portfolios have been merged since 2014, and Hungary indeed saw an upsurge of exports. In 2017, it was the first time that Hungarian exports exceeded EUR100bn, while GDP is about EUR130bn. In 2018, 98 major investments came to Hungary, mostly outside of the European Union.
Given the facts that Hungary has flat taxes (personal tax rate is 15 per cent, corporate income tax rate is 9 per cent), wide variety of cash incentives for the companies that want to start their business in less developed parts of Hungary, and training subsidies, there are many interests for investments and job opportunities in Hungary. At the same time, the EU tries to push for tax harmonization. To push back, the Hungarian government puts more efforts in having trade relations with the eastern countries, particularly with Russia, China, Central Asia, Caucasus and Turkey. This Eastern Opening (Keleti Nyitás) is nothing new. Mr. Orbán has run it since 2010, with an explicit objective to reduce the trade dependency of the Hungarian economy on the West. Hungary established a series of bilateral Economic Mixed Committees. The Hungarian Trade Houses are popping up worldwide, although its economic performance is questionable.
China is the major trading partner
Probably the biggest effort Hungary has made is the bilateral and multilateral cooperation with China. In this relationship, China decided to invest step-by-step, with a vision of larger regional benefits. In 2011, the Chinese chemical company Wanhua Industrial Group purchased 96 per cent of stakes in BorsodChem company, the second-largest chemical company in Hungary, for EUR1.23bn. In April 2012, an idea of 16+1 group was formed, with Central and Southeast European (CSE) countries involved in the development projects with China. Beijing offered a USD10bn credit fund. At the same time, China Development Bank funded the Hungarian Development Bank with the EUR1bn. Large transport projects began. In 2012, China started the construction of a high-speed railway linking Liszt Ferenc Airport and the Eastern Railway Station in Budapest, and in 2013, USD2.89bn worth reconstruction and renovation of the 374-kilometer railway between Budapest and Belgrade started.
EU is worried because these transport networks could have an agenda of becoming a major terminal for the Chinese One Belt One Road initiative. In the same year, the state-owned Hungarian Electricity Works signed an agreement for a EUR300m loan with the Bank of China to finance the acquisition of the Hungarian gas operator from German utility company E.On. Also, in 2013, Huawei Technologies opened a new large logistic center west of Budapest. According to Orbán, China would play a crucial role in financing infrastructural developments due to lack of funding for such investments in the EU's 2014-2020 budget.
Despite the efforts and banking relations, the bilateral trade grew slowly: from HUF1.63 trillion (EUR4.9bn) in 2013 to HUF1.67 trillion in 2014, HUF1.84 trillion in 2015, HUF2 trillion in 2016 and HUF2.19 trillion in 2017. China has become Hungary's largest trading partner among countries outside the European Union, surpassing Russia, with which Hungary conducted HUF1.52 trillion in bilateral trade in 2017.
But Japan and South Korea have much more shares in Hungarian companies than China has. Japan invests in electronics and automotive industries, but also to food, financial services, fleet management and cosmetics. South Korea is concentrated on the electronic, automotive and chemical industries, while China typically targets the secondary and tertiary sectors. The value of investments on the part of Chinese enterprises in Hungary has reached USD4.5 bn which is not a huge success given the efforts on both sides. There are seven strategic cooperation agreements, Chinese tourists visiting Hungary has quadrupled, and there is a vivid university program between the two countries, but new targets must be set. Among these is an announcement that two large Chinese banks are preparing to appear on the Hungarian market, which will further improve trade and economic relations.
Russia as an important partner
Russia is the second major objective in the Eastern Opening policy. According to Mr. Szijjártó, Hungary lost USD8bn in exports after the EU imposed sanctions on Russia. He has recently stressed that ahead of the 2014 sanctions, Hungary had an annual trade value of USD10bn with Russia, and last year it amounted to USD6.7bn.
Two countries with complex mutual history are once again trading partners, but Russia is more interested to see Hungary on its side regarding the sanctions and, more importantly, the Russian energy sector (read more). "Construction work on the TurkStream, with Bulgarian and Serbian partners, will be completed by the end of 2020," Russian President Vladimir Putin said after talks with Hungarian Prime Minister Viktor Orbán in Budapest in October 2019. The TurkStream in Hungary will be only 15 kilometers long, but energy cooperation with Hungary is a priority since Russia provides about 60 per cent of Hungarian demand of oil and 50 per cent of natural gas.
Expanding Hungarian influence
But Hungary keeps its energy options open. In November 2019, Hungarian oil company MOL has signed an agreement with Chevron Global Ventures and Chevron BTC Pipeline to acquire their shares in exploration and production, transportation and storage in Azerbaijan, including a non-operating 9.57 per cent stake in Azeri-Chirag-Gunashli (ACG) oil field and effective an 8.9 per cent share in the Baku-Tbilisi-Ceyhan (BTC) pipeline that transports crude oil to the Mediterranean port of Ceyhan, for a total of the USD1.57bn. When the transaction is completed, MOL will become the third-largest partner in the ACG field. The ACG vast field is Azerbaijan's main oil production field. The largest oil field in the country is managed by the oil giant BP. Its average daily production in 2018 was 584,000 barrels. The MOL Group will cooperate with global companies, such as BP, Exxon, Equinor and SOCAR, thanks to this key strategic concession.
The share of MOL production in the coming years will increase by about 20,000 barrels per day. "Once this transaction is completed, about half of our products will come from locations outside EU, which will give us a healthy balance. With new barrels, we are also strengthening our integrated business model,"said Zsolt Hernádi, CEO of MOL Group. The transaction is a subject to approvals from governments and regulatory authorities, and is expected to be finalized in the Q2'20.
When looking at the Eastern Opening from a broader perspective it is difficult to proclaim a great success, as data released by both Eurostat and the Hungarian Statistical Office indicate that, since 2011, the ratio of Hungarian exports to countries outside of the European Union decreased. In 2011, it was 24 per cent, while in 2017 it was only 20 per cent. Moreover, by 2018 Hungary had a massive trade deficit with Asian countries. And still the major trading partner is Germany, responsible for over 25 per cent of total Hungarian international trade in 2018.
Vedran Obućina is an analyst and a journalist specializing in the Croatian and Middle East domestic and foreign affairs. He is the Secretary of the Society for Mediterranean Studies at the University of Rijeka and a Foreign Affairs Analyst at The Atlantic Post.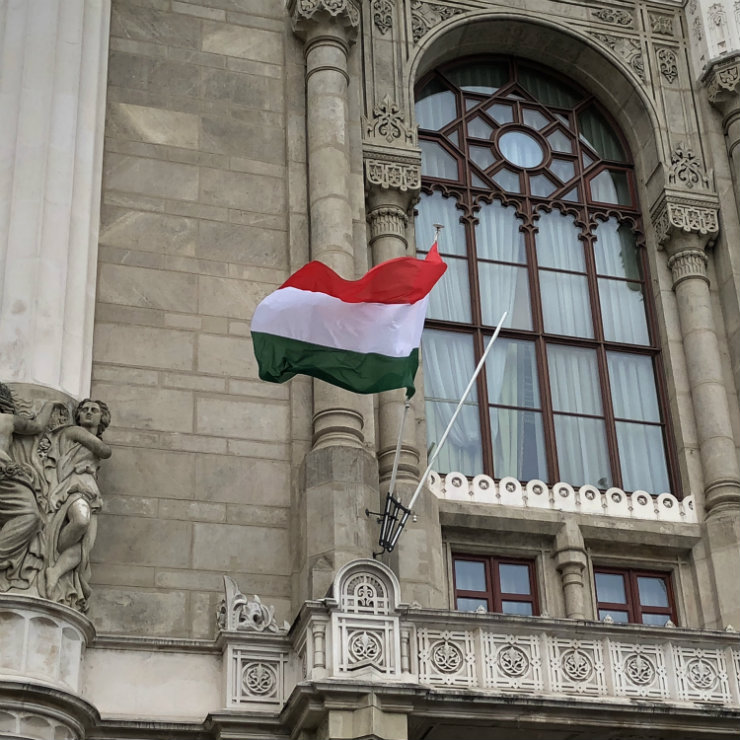 Budapest, Hungary (Maria Bninska, Public domain)