The European Commission launched in Sofia a Digital Agenda for the Western Balkans in order to support the transition of the region to the digital economy and enable the benefits of digital transformation.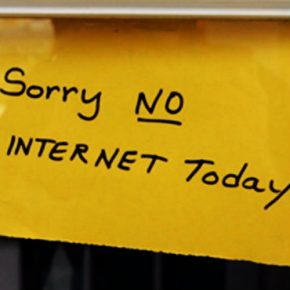 (Marcelo Graciolli, CC BY)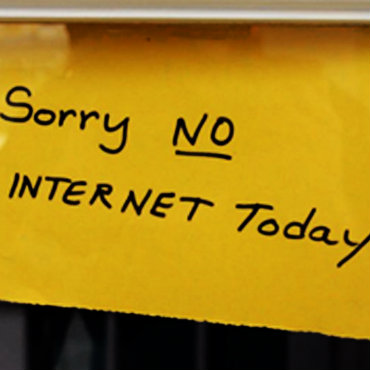 (Marcelo Graciolli, CC BY)
The European Commission (EC) and the ministers of six partners from the Western Balkans — Serbia, Albania, Bosnia and Herzegovina, Montenegro, Macedonia and Kosovo — will devote themselves to broadband investments, the improvement of cyber security, the strengthening of the digital economy and society, and the advancement of research and innovation. Development of digital economy was one of the priorities of the Bulgarian presidency in the EU. The concept of digital economy includes e-business infrastructure (hardware, software, networks, human capital), e-business (ways of conducting business, processes), and e-commerce (online transfer of goods). The digital sector already amounts to 6,2 per cent of EU's GDP and 8 per cent in the United States.
European Commissioner for Digital Society and Economy Maria Gabriel stressed that the launch of the Digital Agenda for the Western Balkans should ensure that the citizens of the region take full advantage of the rapid and inevitable digital transformation. "The commitment to the Digital Agenda will ensure that citizens acquire the skills required by the new economy and help modernize public administration, strengthen cyber security, improve connectivity and business climate," said Ms. Gabriel.
The EC said in a statement that within the Western Balkans Investment Framework (WBIF) EUR30m will be available to mobilize strategic investments and accelerate socio-economic growth. Albania has already been granted a technical assistance package as part of the WBIF, as one of the first investment packages. In the field of cyber security, the EU and the Western Balkans have a common goal to enhance online security and confidence.
The Digital Agenda will also support e-government, e-procurement, e-health and help to ensure the digital skills of citizens, and will do so by fostering Western Balkan participation in EU initiatives, enabling regional start-ups to connect with European, fostering the programming skills and digital literacy in the region. When it comes to research and innovation, the Digital Agenda will help establish national research centers, develop the latest e-infrastructure in the Western Balkans and integrate into the digital European Research Area. "These efforts will bring the best training for a new generation of researchers and engineers and will contribute to the enhancement of interdisciplinary cooperation across Europe," the EC said.
Western Balkan countries need to catch up
Overall, the Western Balkan region has a significant gap in digital indicators in comparison to the EU levels. It lags both in terms of individual use and infrastructure indicators, especially Albania, Bosnia and Herzegovina, and Kosovo. Problems arise from fragmented electronic communication structure, low economic growth prospects and sometimes political instability, which have discouraged investments in the region. Furthermore, these investments are constrained by a weak and unstable regulatory framework, with a prospect of enduring poor business climate. Investments are especially needed in broadband, which is projected to grow, driven by population and economy development. Overall in Europe, the digital transformation was responsible for as much as 14,9 per cent of the overall average economy's GDP growth.
Digitalization crucial to GDP growth
According to various reports made by the European Commission, for some of the main digital transformation measures, the effect on the GDP is much stronger in Western Balkan economies than in the European sample, especially in increasing mobile network access, share of population with a computer and internet use and similar basic measures. These potentials not only have implications on economy, but also on joining EU and indirect effects on social transformation. Recently, the Economy Institute in Zagreb has made a study on more than 159 thousand firms in Slovenia, Croatia, Serbia, Bosnia and Herzegovina, Montenegro and Macedonia in 2010-2015 period. The goal was to see what sectoral and microeconomic effects of digital transformation are. Results are uneven, but optimistic. More intensive digital transformation is associated with increased productivity of Western Balkan firms. An increase of the digitalization index by 1 per cent thus corresponds to about 0.67 and 2.12 per cent greater productivity in the services sector and manufacturing sector, respectively.
Higher broadband speeds, according to this analysis, are associated with increased productivity and employment. Firms in the manufacturing sector that have access to broadband speeds of at least 10 Mbps or higher, on average exhibit about 50 per cent higher productivity levels than manufacturing firms without that access. In the service sector, access to broadband speeds of at least 10 Mbps increases the productivity of firms by about 25 per cent. New technologies enable new modes of learning and generate a demand for novel, mostly high-skilled, human capital. Access to faster broadband corresponds to on average 1.5 times higher employment in the manufacturing sector and about 36 pe rcent in the service sector. Flat internet provision proxied by the variable "user allowance" is associated with a 9 per cent higher productivity and 17 per cent in manufacturing firms. There is also a positive effect of broadband penetration, ranging from 0.14 per cent on productivity to 0.63 per cent on employment for every 1 per cent increase in the rate of penetration. Digital infrastructure appears to matter more for firms in rural areas of the Western Balkans than their counterparts in urban areas.
Therefore, there is a huge space for investment possibilities, as the increasing digital transformation means more import of broadband equipment through direct suppliers (producers of cables, telecommunication equipment, construction work, etc.), imports of intermediate goods in services through suppliers and with a spillover effects on producers of intermediate inputs, as well as imports of final goods and services for personal consumption including the overall production chain, which also has a spillover effect on producers. The costs of broadband deployment in most of them are on average lower than in developed economies. Costs of investments based on wireline technology are generally higher than costs of mobile broadband infrastructure. With the new EU project, most interested to invest will be the European companies that produce computer, electronic and optical products (including transmission network equipment), electrical equipment (including fiber optic cables), construction and construction works, telecommunication services (including implementation costs borne by the investor). According to the survey data, investments are directly supplied by domestic firms in Croatia, Albania, and Serbia. In other Western Balkan economies, a certain proportion of equipment is usually supplied by foreign companies which reduce the potential for spillover effects to other domestic companies.
Broadband investments could potentially contribute to the dynamics of new job openings in Western Balkan economies. It is estimated that broadband investments of EUR100m per country could induce new jobs in a range from 3,000 to 10,000. As a result of lower labor productivity, employment potential of broadband investments is the highest in Albania and Serbia. Investments of EUR100m could provide a strong stimulus to the region characterized by stagnant or mediocre economic growth in range between 0.3 per cent in larger economies such as: Croatia, Serbia, and Slovenia and 0.4 per cent in Bosnia and Herzegovina, 0.5 per cent in The Former Yugoslav Republic of Macedonia, to 0.9 per cent in Albania, and 2.1 per cent in Montenegro.
The share of imports in total value of broadband investment is significant in most of Western Balkan economies. Even if the investment is contracted directly to domestic producers, a certain proportion of sophisticated equipment would need to be imported. The indirect import incorporated in broadband infrastructure includes imports of domestic producers along the overall value-added chain. It is estimated to be the lowest in Albania and Croatia, but it still accounts for 25 to 35 per cent of initial investment value. The total import content, including direct, indirect, and induced effects is highest for Montenegro, Bosnia and Herzegovina, and Macedonia, reaching more than 50 per cent of initial investment value.
Vedran Obućina is an analyst and a journalist specializing in the Croatian and Middle East domestic and foreign affairs. He is the Secretary of the Society for Mediterranean Studies at the University of Rijeka and a Foreign Affairs Analyst at The Atlantic Post.