Investors are quietly confident as Poland counts down to a new auction system that the government and energy authorities hope will help ramp up the nation's wind power production capacity as of January 1st 2016.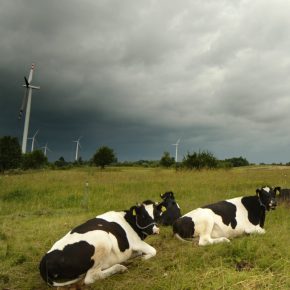 Wind farm in Poland (SCA, CC BY)
The Sejm (lower house of parliament) adopted the new law earlier this year after more than three years of debate. Poland has a relatively small amount of wind power production compared to other EU countries, in particular Germany, which has its own auction system. According to Polish Wind Energy Association predictions, the installed wind power capacity will raise from currently over 4,000 MW to approximately 7,500 MW in 2020.
The key, as ever, is who will pick up the bill if the hoped for liftoff in wind power fails to materialise. Some fear that a government that is firmly pro-coal will be unlikely to want to risk state cash on projects, some of which will be owned by foreign energy companies. This factor, insiders say, could determine the success or failure of the auction system and in turn of Poland's ambition of doubling its renewable energy production by 2020 to about 15%.
The new market framework will see projects compete for 15-year fixed-price tariffs through an auction system that replaces so-called green certificates. While the change is viewed positively by many investors, as prices for the green certificates have plunged, financing may now become more complicated, some say. The rapid expansion in renewable generating capacity led to a 40% fall in prices for green certificates during the period 2012 to 2014.
"The new auction system has frozen mergers" Paweł Włoch, deputy CEO of wind turbine developer EPA Wind says. "Companies – the big buyers – are looking for the projects to be financed within new system, but on the condition that they'll buy them if the auction is won at a defined price. That is, after the auction. So the risk of potential failure is on developers' shoulders," he says.
"We have put all M&A's for Polish projects on hold, until we have seen the results of the first auctions, and also when we can see the new auction system has been implemented successfully," Morten Klitgaard, Project Manager for Danish firm Energicenter Nord ApS says.
Projects that manage to deliver the first quantity of energy by the end of this year will be able to benefit from green certificates over 15 years, Wojciech Sztuba, a partner at financial advisory firm TPA Horwath in Poznań says. "This has created significant M&A impulses and the development market has accelerated strongly," says, adding that TPA Horwath expects about 1.2-1.3 GW of wind power to be installed this year. "A second M&A impulse will come from wind projects at the ready-to-build stage of development which will bid at the first auction, presumably in May 2016 or later," he goes on.
Investors' profiles may be a bit different, with more large newcomers from China, Japan and financial institutions seeking conditional SPA's that will become effective once the auction is won, Sztuba says. It was a challenge to get wind farms operational under the old system and the price for green certificates has been declining, Andreas Challot, Wpd's head of international project development, said. "It seems the new structure is transparent and bankable,"  he says. Challot expects Wpd could bring at least 60MW of wind projects to the first auction, depending on timing and other tender details.
According to draft legislation, a fixed tariff — using the 'contract for difference' mechanism — will be assigned in 2016 for renewable projects providing forecast power generation totalling 50TWh over 15 years. About 23TWh of this, or 1.5TWh a year, will be assigned to projects with 1MW-plus capacity producing less than 4,000MWh/MW. This part of the auction process is expected to be dominated by onshore wind and to add up to a guaranteed tariff for around 600MW.
Sztuba said he expects strong competition in the first auction and prices around PLN 300/MWh (€70/MWh), well below the PLN 385/MWh onshore wind cap in the draft legislation. There is no bidding floor, something the Polish Wind Energy Association is worried could mean investors underbidding and projects not being built as a result.
The new auction system has several advantages. The sponsor is guaranteed a subsidy to supplement the power price in a manner that is not available under the current green certificate system. The number of green certificates supporting existing renewable energy sources will be limited, which helps ensure a higher price for such certificates in the future. OREO will collect a special renewable energy fee from final customers in the future, thereby spreading the cost of supporting the renewable power industry across every power customer in Poland.
At the same time, the new system creates a number of challenges. Each sponsor must spend material funds to develop a project to a ready-to-build stage before the sponsor can bid. This investment has no guarantee of return, because it is subject to success in the auction. The reference price will be declared just two months before the auction, so it may turn out that the reference price is too low for some projects to remain economically feasible. The new law has guidelines for the government to take into consideration when setting the reference price. The government has been instructed to consider the reasonable actual project costs for every renewable technology. However, the language of the guidelines leaves considerable room for the government to maneuver.
The new support scheme favors investors with access to low-cost capital since they can bid the lowest prices. Some industry players are wasting no time. Italian wind power company ERG Renew is in talk with developers, for example, to buy wind farms in Poland in 2016, board member Nicola Riccardi said. ERG owns 82 MW in Poland.
In January 2015 ERG Renew reached an agreement with PAI (PAI Polish Alternative Investments RES) group to purchase a 100% equity interest in Hydro Inwestycje, a Polish company authorised to implement a wind farm project in the municipalities of Szydlowo and Stupsk, with a planned capacity of 14 MW and an electricity output, when fully operational, estimated at more than 36 GWh per year. In March 2015 ERG Renew acquired from PAI a 100% equity interest in a Polish SPV authorised to implement a wind farm project in the municipality of Slupia, with a planned capacity of 24 MW and an electricity output, when fully operational, estimated at more than 62 GWh per year.
Meanwhile, construction works of two additional RWE-wind farms in Poland has been successfully finished. RWE commissioned the Opalenic wind farm near Poznań with seven turbines and a total capacity of 17 MW.
RWE also recently connected its eighth Polish wind farm Nowy Staw II to the grid. The wind farm, located near Gdańsk, was constructed in just nine months and is situated close to the existing 45 megawatts (MW) Nowy Staw I wind farm which has been operational since 2013. Nowy Staw II consists of 14 turbines with a total capacity of 28 MW. These two wind farms bring RWE's capacity in Poland to around 240 MW, which can supply annually an equivalent of 250,000 homes with green electricity.
"Since 2008 we have built eight wind farms in Poland – one of our core markets with fantastic wind conditions and great local acceptance for renewables. Opalenica and our second wind farm in Nowy Staw have been the latest projects under the green certificate scheme. Following times of regulatory uncertainty, the new auctioning system will start in 2016. We already have positive experience of similar auctioning systems to the new Polish structure for example in the UK. We believe it is a promising alternative and accordingly plan to participate in upcoming auctions with projects from our development pipeline. These will comprise more than 300 MW of good wind sites", explained Hans Bünting, CEO of RWE Innogy.
Filip Thon, CEO of RWE Polska explains: "Renewables are an important pillar in the future Polish energy market. Therefore, investing in wind projects, the grid infrastructure and other innovative technologies is a huge chance for RWE. Our Polish wind portfolio will enable us to deliver green power products from our own RWE wind farms to more than 250 thousand Polish households."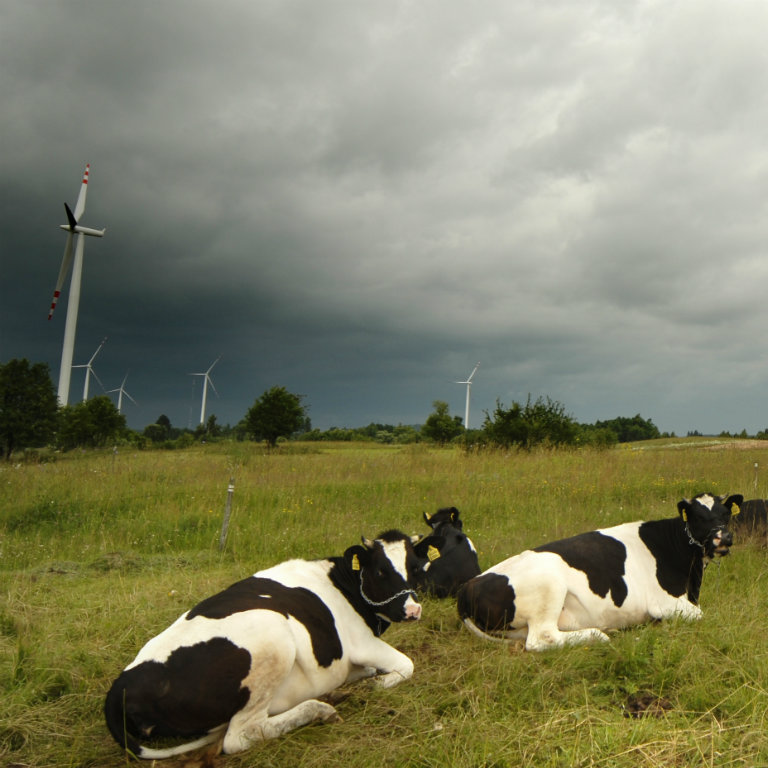 Wind farm in Poland (SCA, CC BY)