The Polish venture capital scene had a strong second half of 2019, with over PLN1bn (EUR235.7m) invested in start-ups in the Q3, led by DocPlanner, Brainly and Booksy pulling in large investment rounds from overseas investors.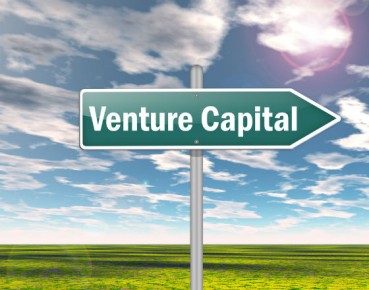 In a recent boost to the local market, Nomagic, which has developed way for a robotic arm to identify an item from an unordered selection, pick it up and then pack it into a box, has raised EUR7.9m in funding, one of the largest-ever seed rounds for a Polish startup. Co-led by Khosla Ventures and Hoxton Ventures, the round also included participation from DN Capital, Capnamic Ventures and Manta Ray, all previous backers of Nomagic.
The president of the Polish Development Fund (PFR), Pawel Borys, told Polish Press Agency that VC funds have increased their investment in Polish startups four-fold in the last two years, with rapidly increasing investments in technological projects in large part due to PFR Ventures creating 29 funds investing in young, innovative companies.
"Taking into account that the available capital is currently over PLN2bn, the market for financing young, innovative firms by venture capital should achieve a record next year," Mr. Borys said. "Poland is becoming a noticed place on the world start-up map."
According to a report by PFR Ventures, in the Q3'19, 29 funds were active on the Polish VC market, of which 46 per cent were supported by the public capital and 65 per cent were of an international nature.
Mr. Borys said it is not easy to encourage local, private investors to invest on the VC market, given the lack of institutional investors, such as pension funds or insurance companies. Hence, PFR Ventures is the main investor with a share of between 25-80 per cent of the financing in order to mobilize private capital
This was also driven by money from the EU and government-backed programs, such as the National Center for Research and Development (NCBR) and the Polish Development Fund (PFR), which between them have provided funding for nearly 80 new venture capital funds.
Toxic money?
Mathias Pastor of The Family, the Paris-based investor and start-up support network, suggested in a piece published by Sifted, that some of this new money has proven "toxic," with conditions that would make it unattractive for foreign investors to invest in Polish companies. "There is some truth in this but also another side to the story…The truth is that entrepreneurs have ended up with toxic investors in their cap tables and financing tied to onerous conditions. What was supposed to be a help has, in fact, become a hindrance."
Borys Musielak, cofounder and managing partner at SMOK Ventures, a Polish-American fund that invests in early-stage start-ups in Poland, told Sifted: "It is a picture of the Polish ecosystem that would have perhaps been relevant in 2014, but not in 2020."
One of the biggest problems for foreign investors is that some of the grant money given to businesses by the government-backed NCBR comes with a clause that gives the Polish state preemption rights to buy the business in certain circumstances.
Regional growth
The Central and Southeast Europe (CSE) continues to evolve and compete to be at the forefront of the European tech startup scene. So far, over 10 unicorns have sprung out of the CSE region, with a combined value of EUR30bn. Most were founded in Romania and Poland.
Approximately EUR0.7bn was invested in CSE start-ups in 2018, partly driven by two Taxify and Citybee mega-rounds of more than EUR100m, which we reported on in January. Poland takes the spot for the CSE country with the most VC funding and investments reaching EUR611m, followed by Lithuania with EUR302m invested since 2013. In terms of funding rounds, Poland and Hungary top the ranking, with respectively 544 and 227 rounds. Therefore, Warsaw is the largest tech hub in the CSE region by number of venture rounds.
Success stories in the region during the past decade are numerous, including companies like Ustream from Hungary, acquired in 2016 by IBM, or LogMeIn that was IPO-ed in 2009, with a firm valuation of EUR3.2bn (2019 estimates). According to estimations, giants like Avast or Allegro are now worth between EUR2-10bn and were either IPO-ed or acquired. Potential unicorns include companies like UIPath, Kiwi.com, Alza.cz, Prezi, Citybee or Flo. Moreover, there are great newcomers to the region, including the winners of the Central European Startup Awards (CESA) 2018. One such example is Brainly, the Polish ed-tech platform which has been awarded the title of "Start-up of the Year". In July 2019, Brainly raised EUR27m as part of a Series C with investors like Prosus (formerly Naspers).
CSE is home to the most prominent venture capital investors in Europe, highlighting in particular Polish investor funds: Innovation Nest, Market One Capital, MCI Capital. The first two recently invested respectively EUR25m and EUR33m between January 2017 and January 2018. Their main focus is on seed funding, Early VC. Among their notable investments there are UXPIN, Packhelp and Azimo. Additionally, Austrian VC Speedinvest or Hungarian VC Day One Capital have been extremely proactive.
China in on the act
Polish-Chinese tech-startup Cosmose, which has software tracking the exact location of a massive 1.1 billion people around the world, has closed a USD12m seed funding round to expand its operations into Japan and open a new office in Europe. Cosmose's technology is able to tap into people's location data via their smartphones — something that people opt into by downloading one of a number of applications. According to Cosmose, there are 400,000 apps in Asia that can provide this kind of consent, including Weibo and various taxi apps. So far the start-up's system is able to track 1.1 billion smartphone devices globally, 850 million of which are in China, with the rest from elsewhere in the Asia-Pacific region. There are 350,000 shops in its network.