The Polish government has started analytical works on merging oil&gas sector firms PKN Orlen, Lotos and PGNiG, but critics dismiss the idea as a non-starter.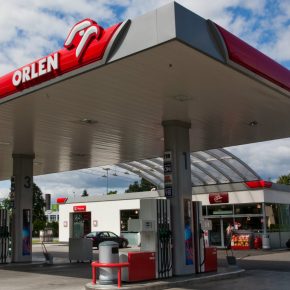 PKN Orlen, the largets oil company (Minale Tattersfield, CC BY-SA)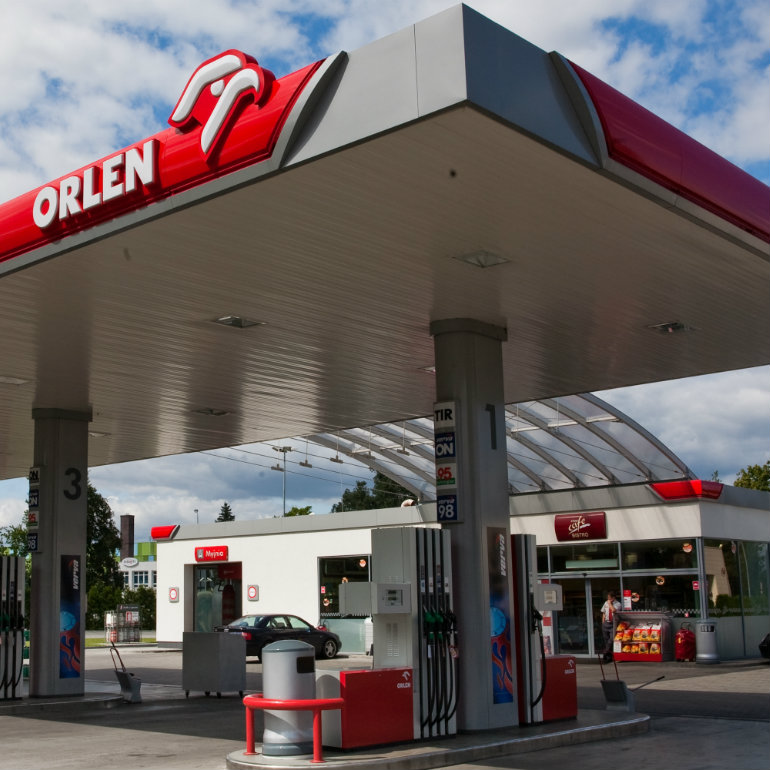 PKN Orlen, the largets oil company (Minale Tattersfield, CC BY-SA)
"I'm skeptical whether the merger of all three companies makes sense," Lukasz Janczak, an analyst at Haitong Bank SA in Warsaw, told Bloomberg. "The government will mainly take the country's energy security into account. That doesn't usually go hand-in-hand with profitability and that doesn't need to mean good news for minority shareholders."
The Treasury may be worried that a new external investor, who is subject to a 10 per cent voting cap, could align with other shareholders to outvote the government, for example when deciding on dividends.
Janusz Steinhoff, former Deputy Prime Minister and Minister of Economy, downplayed the idea. "Definitely negative. This is not a proper concept of safeguarding the interests of the state against a hostile takeover. I think there are equally effective ways and less harmful to the market," he said. On the other hand, Robert Gwiazdowski, chairman of the board of the Adam Smith Center did not rule out such a merger. "They could take a look at these companies from the inside and then start talking," he told wnp.pl.
Tomasz Chmal and energy expert at the Sobieski Institute said it could be a good idea, but would require a lot of work. "The synergies would allow for expansion abroad and maybe even acquisitions. However, it requires much deep consultation with stakeholders," he said.
Steinhoff, meanwhile said the potential synergies would be inadequate to balance out market losses. "The Office of Competition and Consumer Protection would not agree to it. I cannot imagine an entity with 80 per cent of the wholesale fuel market."
"It would be a good idea, provided that this would lead to more efficient work of these entities into a single body, that is, if consolidation led to effective competition on the European and global markets. In the era of cheap oil mergers are more visible and you can see this among the largest players who consolidate the market because they need to handle these difficult conditions by joining forces,", Wojciech Jakóbik, an analyst at the Jagiellonian Institute and editor-in-chief biznesalert.pl told PAP.
A decision is expected by the end-Q1, Treasury Minister Dawid Jackiewicz said.
The move is aimed mostly at protecting Treasury's hold on the firms, the minister added. All entities would remain quoted on the Warsaw Stock Exchange, an official added.
PKN, Lotos and PGNiG have a joint market capitalization of more than PLN59bn (EUR13.3bn), oversee almost all of Poland's oil and gas imports, which come mostly from Russia, and have a dominant role in refining and retail.
If the government is afraid of a hostile takeover, the leading candidate would be PKN Orlen, Wojciech Kozlowski, an analyst at Ipopema Securities in Warsaw told Bloomberg.
"From a strategic point of view, PGNiG could buy Orlen to reduce the risk of any unwanted bid for the company, Poland's largest by revenue," he told Bloomberg, adding that before such a deal could go ahead PKN might merge with smaller fuel refiner Lotos. The government has a 53 per cent stake in Lotos, 72 per cent in PGNiG and 27 per cent in Orlen.
Lotos and Orlen's merger would be "reasonable" from the business point of view and could bring annual synergies of at least PLN363m (EUR82.4m), Kozlowski said.