The Lithuanian central bank has initiated a regulatory sandbox for start-ups that use blockchain technology. Bank of Lithuania will set up a dedicated platform through which companies may develop their services.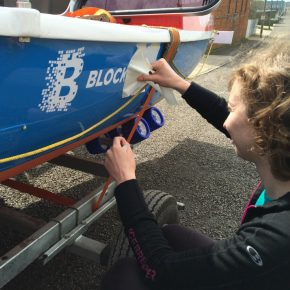 (Elsa Hammond, CC BY-NC)
The sandbox enables companies to test their products and services with established institutions and supervised by regulators. Marius Jurgilas, board member of the Bank of Lithuania (LB) stated "Blockchain technology has a tremendous adaptation potential for innovations conducive to customers in both the financial and public sectors. Giving room to regulated development of this technology would provide our country with particularly favorable opportunities for investment and attraction of talent as well as acceleration of advanced innovations".
Start is scheduled for 2019 with support from the EU. Jurgilas stated that blockchain technology is eminently suited to sectors where high volume of data transmission security is necessary – finance or electronic voting. The LB would provide a technical platform and consultation concerning the relevant regulations, to participants in the scheme. The project would be open to innovation companies that meet the bank's criteria based on blockchain technology.
"This platform will contribute to the creation of better conditions in Lithuania for the development of the Fin-Tech business and innovation-friendly regulation, as well as help the Bank of Lithuania keep pace with technology innovations that change financial institution activities," he added
The Lithuanian information and communications technology (ICT) sector is small, accounting for 3.7 per cent of GDP but growing, according to Paulinus Vertelka of tech council INFOBALT Association. The IT component is growing quickly. The speed with which the sector is growing is also marked From the first half of 2016 to 2017, it increased by 50 per cent. It employs 28,000 employees and is worth USD1,6bn.
"A few years ago the development of the gaming sector was seen as important but now fintech has the best chance of being the flag of Lithuania," Vertelka told technology publication technical.ly
Lithuania is modelling itself on Estonia, one of the most "tech-savvy" governments that clusters start-ups and govtech (digital management in the public sector) companies in an experimental laboratory atmosphere.
Jurgilas, dubbed the Lithuanian godfather of fintech has this model in mind. And he thinks Lithuania has a chance to produce the most advanced sandbox of around 20 being prepared.
Ilya Laurs , founder of Getjar.com, now of Nextury Ventures, says that the banking system is young but "there is such a thing as late-mover advantage". "There is something very different about a large open economy and a large closed economy and a small, open economy. The financial industry will be most transformed in small open economies like Luxembourg, Singapore, the Scandinavian countries, and Lithuania," he added.
"The financial industry will never truly be changed inside the United States. We're declaring a fintech innovation priority here," Laurs continued.
Kaunas and Vilnius universities are on the tech innovation cluster. Sixty companies have created the Kaunas Technical University Startup Space incubator, including Food Sniffer, a device that checks the freshness of meat, and Parksol, a garage marking management system that tracks open slots according to sensor information. The technology is still in its infancy though. Cities such as Kaunas are starting their own start-up initiatives and stressing the infrastructural support that a city can offer. Tada Stankievičius head of Kaunas's Business Division stated that "We are making Kaunas brighter, greener and smarter." Both cities are fighting demographics and fleeing of young population by attempting to lure young talents back to Lithuania.
The Lithuanians are willing to go down that road, however. Even though many may feel that Lithuania is still in the early stages, they point out that many American cities are distanced to the second wave of founder culture. "Nobody is willing to innovate in a garage anymore. Success is more about the ecosystem than an individual company," says Ilya Laurs.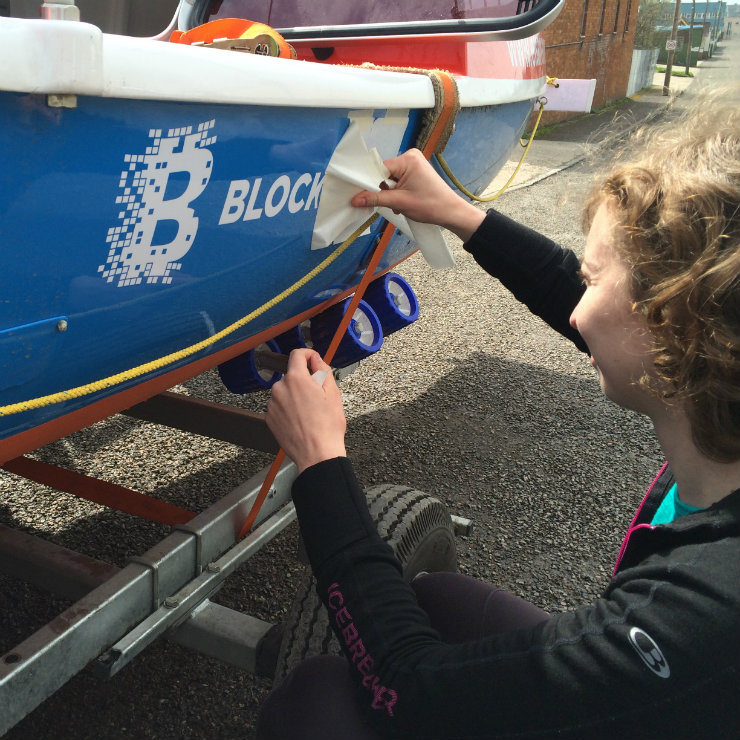 (Elsa Hammond, CC BY-NC)