Six state-controlled companies - including the energy ones: PGE and Energa - have agreed to invest in a newly established state-owned coal mining group, PGG (Polish Mining Group).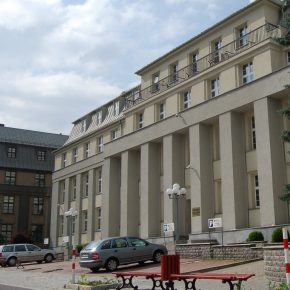 Headquarters of Kompania Weglowa (Kris D, CC)
The holding will replace the financially troubled Kompania Węglowa (KW) and is a central part of a rescue package for the industry that Poland has been trying to push through for over a year.
Prime Minister Beata Szydło and Energy Minister Krzysztof Tchórzewski attended the signing of the deal in the southern city of Katowice on April 26th. "A breakthrough day for Polish mining," Szydło tweeted.
PGG is to receive a planned capital injection of over PLN2.4bn from investors, with PGE GiEK, Energa and PGNiG Termika contributing PLN500m (EUR125m) each.
PGG's job will be to improve productivity and merge mines into more efficient units.
Trade unions at Kompania Węglowa reached an agreement with managers at the coal plant that paves the way for the launch of PGG in May. It also paves the way for the company's restructuring and partial debt conversion.
KW, the European Union's largest coal miner, is on the brink of bankruptcy as a result of record-low coal prices and high labor costs.
Striking a deal was becoming pressing given that KW's debt of PLN3.5bn (EUR875m) meant the company could run out of money by the end of April.
"We signed an agreement to enable the launch of PGG, which will save 34,000 jobs in mining and around 100,000 jobs around the sector," minister Krzysztof Tchorzewski said.
Under the deal, unions agreed to waive some benefits, the so-called 14th monthly payment, until the end of 2017, and for up to 4,000 KW miners to be moved to SRK – a special state-run vehicle for the most troubled mines formed last year.
KW's debtholders are Polish banks PKO BP, Alior Bank and BGK, as well as the Polish units of Spain's Banco Santander and BNP Paribas.
In the face of the powerful unions, successive governments have failed to take a grip of the coal sector, which provides the fuel for close to 90 per cent of Polish power production and employs around 100,000.
The new Law & Justice (PiS) government took over the power in October and replaced executives in state-controlled energy firms, such as PGE, Energa and PGNiG, leaving the new nominees to agree to put a combined sum of PLN1.5bn (EUR375m) into PGG. Another PLN917m (EUR230m) will come from state investment funds FIPP and TF Silesia, as well as state coal exporter Węglokoks. Five banks, including state-controlled lender PKO BP, will refinance KW's debt of just over PLN1bn (EUR250m) that has been inherited by PGG.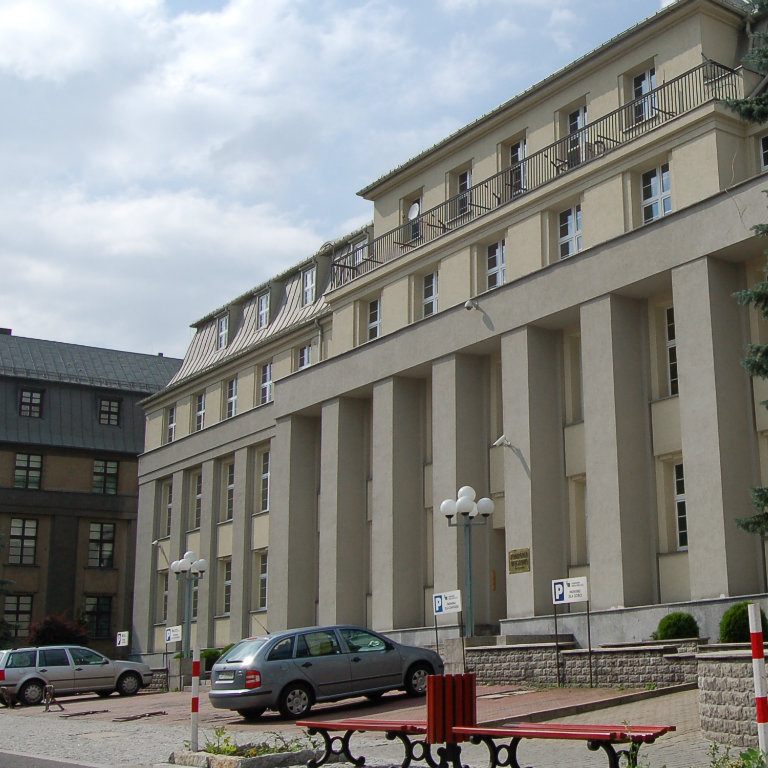 Headquarters of Kompania Weglowa (Kris D, CC)