Media specializing in air traffic monitoring reported that Etihad Airways, a United Arab Emirates will not renew its management contract with Air Serbia. The Serbian government will take control over the management of Air Serbia.
(Dustin Hackert, CC BY-NC-ND)
According to the contract signed by the Serbian government and Etihad airlines, a new company was be established (Air Serbia), which Etihad was supposed to operate during a five-year period. The term of this managerial contract expires on January 1st, 2019, and Etihad has missed the deadline to announce its extension. However, even if Etihad withdraws from managing Air Serbia, it will remain co-owner of the company, with a 49 per cent ownership share.
The almost certain withdrawal of Etihad from the management of Air Serbia may be related to broader changes in Etihad's business operations. In 2016, the company recorded a loss of USD1.87bn. According to Reuters report, it was Etihad's first recorded loss since 2011, when the company started profitable business. According to the US sources, Etihad managed to do profitable operations in 2014 and 2015 thanks to the generous United Arab Emirates subsidies, worth about USD4.2bn. Last year, a team of forensic accountants "Open and Fair Sky" announced that Etihad recorded significant operating losses in the past few years, despite major government subsidies from the UAE: the 2014 operating loss was USD1.4bn (subsidy USD2.5bn) and USD2.06bn in 2015 (against a subsidy of USD2.5bn).
Etihad's business strategy – the acquisition of minority ownership and management rights in European airlines – was wrong and as a result its longtime general manager James Hogan was removed from his post on July 1st, 2017.
The results of the five-year cooperation between Etihad and the Serbian government are ambivalent. The former Serbian airline company, Jat Airways, was in a difficult state – the fleet was obsolete, the debts were very high, and the annual business losses reached EUR30m. Finally, there was a lack of any business development vision.
That was the key reason why the arrangement with Etihad was concluded on August 1st, 2013. It was a strategic partnership contract. According to the agreement, the Arab partner received a 49 per cent ownership share. Serbia was obliged to take over all debts of the previous company (estimated at USD230m) and to invest USD90m during the first year. In the period that followed, Serbia invested in the joint venture in two ways: with state subsidies and with writing off the claims of the state company "Aerodrom Nikola Tesla" to Air Serbia. In three years, Serbia helped Air Serbia in these two ways with a total of EUR192.12m.
Since August 2013, when a contract between the two sides was concluded, the restructuring process was begun. The restructuring arrangement should have been completed by 2016. However, according to the Draft Budget for 2018, Air Serbia is listed as companies for which state subsidies are envisaged. Between 2014 and 2016, Air Serbia recorded an average annual net loss of around EUR50m per year. And these losses were covered by state subsidies.
Among Etihad's achievements in regard to Air Serbia, it should be noted that the air fleet has been enlarged and rejuvenated, and the number of destinations, flights and passengers has also increased. Between 2013 (1.37 million) and 2016 (2.62 million) the number of passengers almost doubled. Great efforts have been made to promote the newly created brand.
Since Etihad made considerable cost reductions in its business, similar moves were also made in Air Serbia. Since last year, the number of flights and lines has been reduced, as well as the quality of service (for example, food and beverage services were abolished to lower tariffs). Some workers from Air Serbia were transferred to the Nikola Tesla Airport company. There was a personnel change in the leadership of the company. Deni Kordić, whom Etihad set up at the beginning of its business relationship with Air Serbia, was removed from the CEO post.
There is also a problem with acquiring new aircraft. According to the news agency, Etihad is considering abandoning or changing its huge order of 160 aircrafts from Airbus. Within this arrangement is the purchase of 10 A320 Neo aircraft for Air Serbia worth around USD1bn. A complication is that the previous Serbian air carrier, Jat Airways, already had an order of Airbus aircrafts back in 1998. The deposit for that order was paid, but agreement was finally terminated in 2013 and the pre-paid funds were transferred to Etihad. It is dubious how this situation will be resolved and whether Air Serbia will get new aircraft if Etihad abandons its agreement with Airbus.
Air Serbia has said that Etihad Airways will retain its stake in the Serbian carrier and the two airlines will continue to work together. "Etihad…remains a fully committed and supportive shareholder in partnership with Air Serbia's majority shareholder, the Government of Serbia," the Air Serbia said.
According to the statement, the top management appointed by Etihad Airways will remain in their positions through the end of 2018. But if Etihad ultimately ceases operations with Air Serbia, this company will face a new set of problems – the issue of acquiring a new fleet, debt to Etihad from 2015 and 2016 loans totaling USD120m, with payments due in 2020 and 2021, and ultimately the structural problem that the company permanently depends on state subsidies in order to be able to engage in business.
Milica Milojević is an economist and analyst, a part-time economic journalist with corporate, banking, and consulting experience. She has written papers on monetary and political economics, and economic history of Serbia and the Balkans.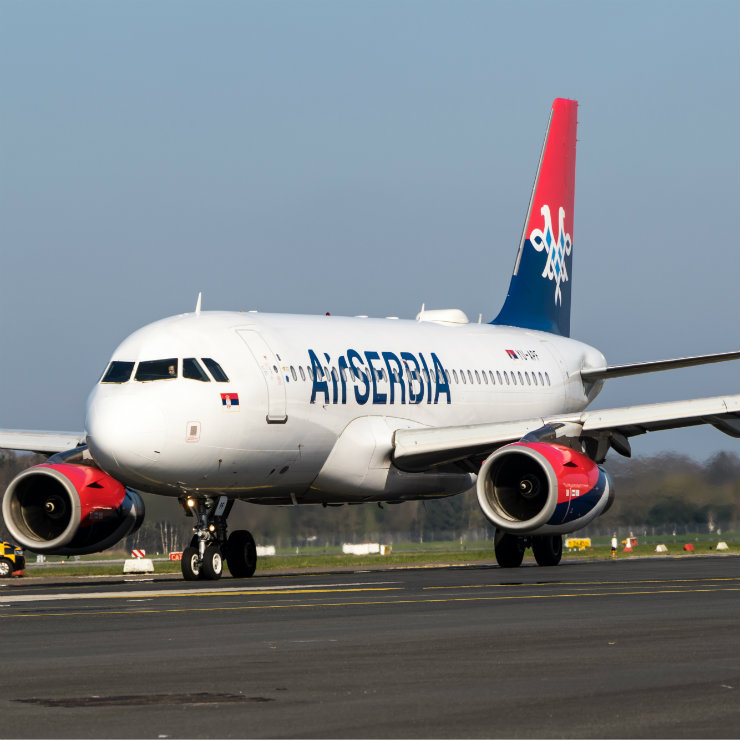 (Dustin Hackert, CC BY-NC-ND)